Student-athletes plan return to campus in three waves
Whitman athletes have been busy making plans for the spring semester. Many must return before their peers.
Currently, the college plans to return student-athletes to campus in three waves, otherwise known as "cohorts". These cohorts, consisting of various teams, are scheduled to return at different points in the lead up to the spring semester.
Caira Young, a sophomore on the women's basketball team, is part of the first cohort scheduled to return to campus on Dec. 6. She has been attending online classes and practicing at home in Las Vegas. As of right now, she plans to compete next semester but is unsure about the potential return to campus in early December.
"I feel as though they could be more helpful, because everybody's situation is different, and the guidelines they sent out are really strict, and don't allow for a lot of leeway on the student-athletes part," Young said. "We're already going through a lot, they're not necessarily making the situation easier."
In particular, Young cited the fact that members of the cohort would have to miss out on spending Christmas with their families.
"I just feel that's unfair, because that's a major sacrifice, to be missing the holidays, especially since our seasons are still not set in stone and we're going to be getting tested regularly," Young said.
Zita Torocsik, a first-year on the women's soccer team, has spent the semester at home in Budapest taking online classes and training for the upcoming season. She is set on coming to campus with the second cohort and competing next semester if all goes to plan. However, she realizes that for others the decision is not as easy.
"I would be choosing online classes and I would be willing to [make that decision] because I am a first year. I think more for the juniors and seniors, it's a big thing to ask, to choose between academics and athletics," Torocsik said. "But, for me, since I still have a lot more time, and hopefully without COVID-19, I will have an opportunity to go in-person [in the future]."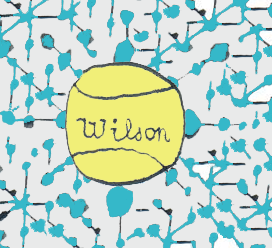 Jack Fleming, a senior and a current captain of the men's tennis team, has spent the semester in Walla Walla and is part of the third cohort returning to campus. He acknowledged the gravity of his and other athletes' decisions with regards to choosing to compete.
"It's really difficult to choose between school and extracurricular activities, or to continue playing the sport that we love with teammates who we are incredibly close to," Fleming said.
Despite this, he says his mind is made up, provided classes are indeed in-person next semester. He is choosing not to compete with in-person classes and extracurriculars in mind.
"For me, it came down to the fact that I chose this college because of academics, and I never really saw myself as just an athlete, Fleming said. "I think that it's one facet of who I am and it's something that I've really enjoyed tremendously over my time here, but at the end of the day I really value my relationships with professors and there's one class I do really want to take that happens to be in-person."