Onionfest Celebrates 25th Anniversary
Susanna Williams, Staff Reporter
April 19, 2019
Onionfest is an annual ultimate frisbee tournament run by both of the Whitman Sweets teams. This year, the tournament celebrated its 25th anniversary, hosting 20 non-Sweets teams, amounting to over 400 ultimate players varying in age and skill level from the Pacific Northwest.
Jarrett Arakaki is a sophomore on the men's team. Arakaki was heavily involved in planning the event with Sarah Bosworth, also a sophomore player.
"It is a ridiculous amount of work! However, despite all the work, it was a really rewarding experience and felt great to see it all come together," said Arakaki.
Bosworth also spoke to how rewarding it was in the end, despite the unexpected amount of work. "It was definitely rewarding to see all of our efforts come into making a successful tournament. I learned a lot about how Whitman works on an administrative level too, which was really cool to see," said Bosworth.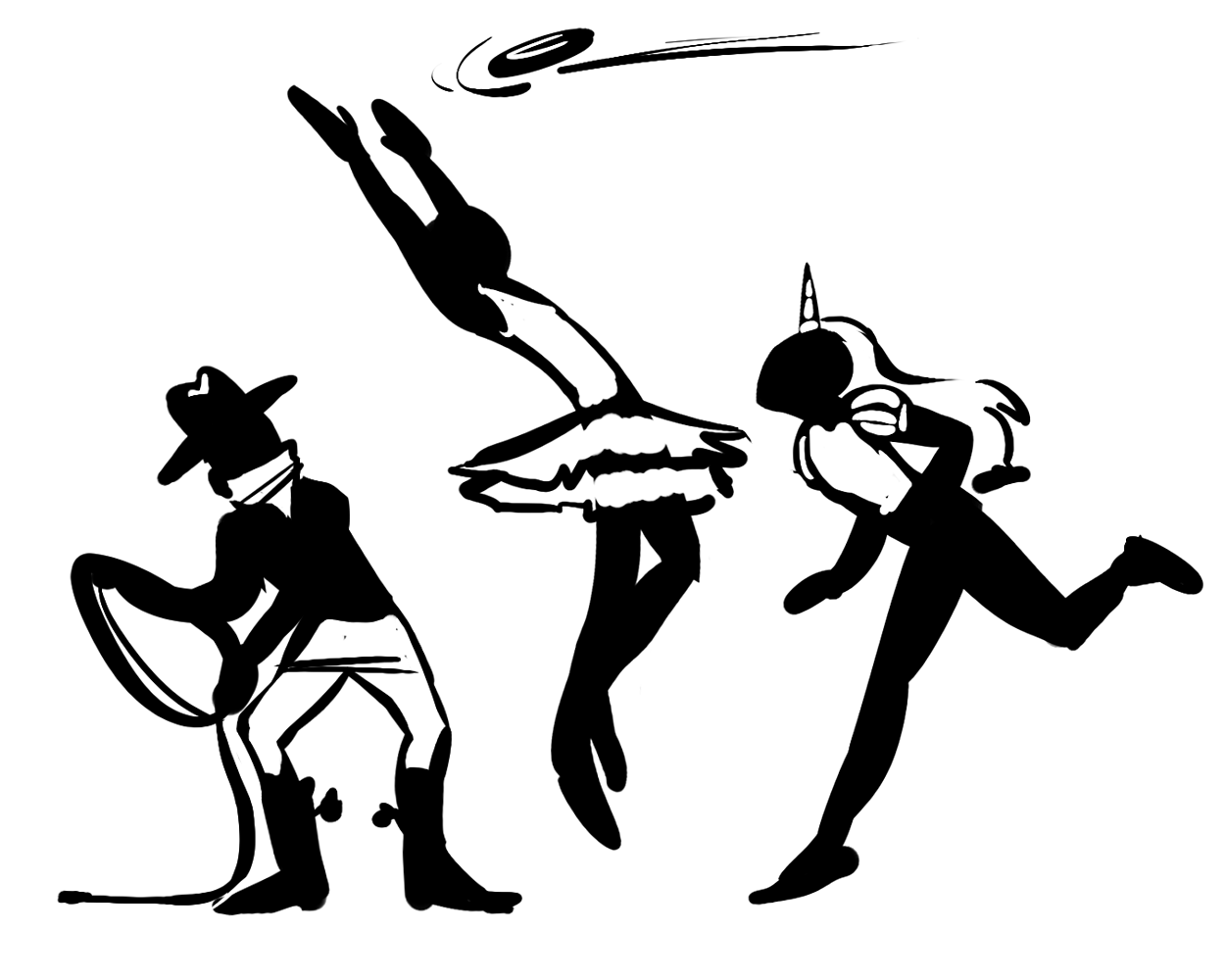 Arakaki also spoke to the variety of events and traditions that occur alongside the O-fest. This includes a showcase match between alumni and current Sweets players, featuring an onion-eating contest at halftime. "We hire a burrito truck and visiting teams can come watch some great frisbee, relax, eat burritos and watch the sunset. It's a great tradition and enjoyed by all," said Arakaki. "This year for the onion-eating contest, we had about 12 competitors, and it was hilarious and ridiculous. The winner was presented with some mouthwash and Funyuns."
Bosworth added information about this year's winner. "One of the players from Western Washington University beat out the competition by eating an entire yellow onion in under four minutes," said Bosworth.
The profit made through team bid fees goes towards funding team expenses. "As a club sport, we don't get that much money from the school so we can use the money for things we need such as travel expenses, new equipment, etc," said Arakaki.
Although competition results were not great for either team, both ending the weekend with a 1-3 record, Arakaki noted it was still fun to be able to play with some different people than he was used to. "Usually the two teams only play single gender, but this weekend we play co-ed. As a result, some great program bonding happened even if the competition results didn't go the way we wanted them to," said Arakaki.
Bosworth also spoke to the light-hearted and fun nature of the weekend. "It was cool to be able to just play for fun and get to know more of the first years that I haven't gotten the chance to get to know yet, and it was great to jump in for a few points on Saturday and Sunday in between managing everything else and making sure the tournament was running smoothly," said Bosworth.
Arakaki's favorite moment of the tournament occurred one during one of these matches. "One of our first-years, Sam Dale-Gau, jumped on the back of another of our first-years, Kevin Faeustle. They proceeded to play a point as one player where they could barely run or see, yet somehow when they were on defense a disc was thrown in their direction and Sam managed to catch it. He quickly passed to another one of our players who threw a long huck down the field for a Sweets score," said Arakaki.
Bosworth shared a more general favorite part of Onionfest. "O-fest is about having fun and dinking around — my favorite part is people just having fun and experimenting with throws and being goofy," said Bosworth.
Hannah Filley, a senior on the women's ultimate team, reflects back on her time with the Sweets fondly. "Even though I'm sad to have to leave, I'm really excited to be able to see Onionfest from the other side as an alum," said Filley. "It's really comforting to know that I'll be able to come back and see all the team, and meet all the first years and be back with everyone."