Lacrosse Team Welcomes New Players, New Coach and New Possibilities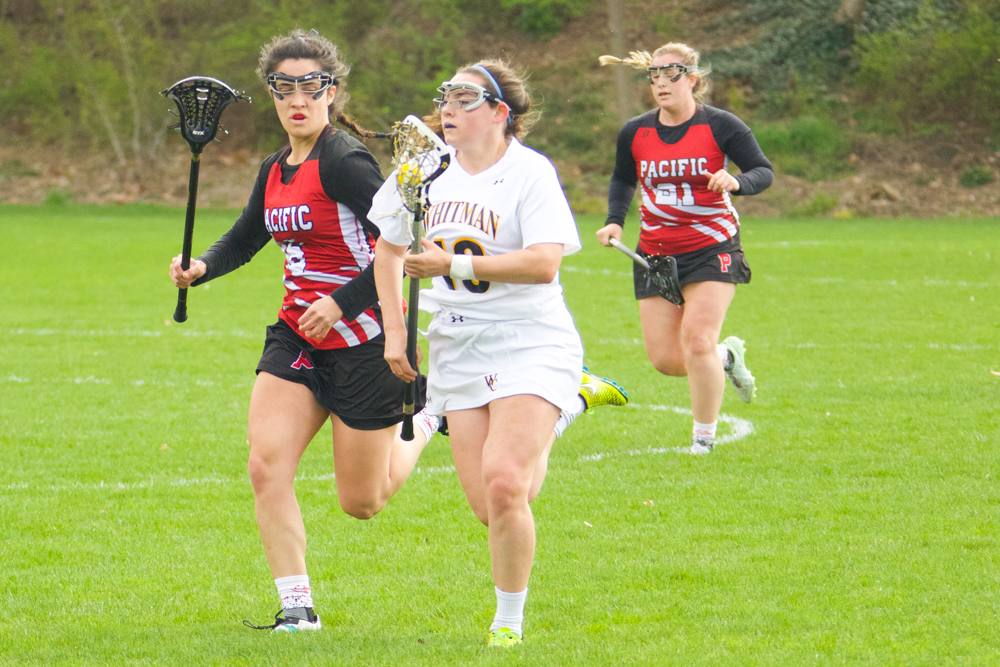 Three years ago, Whitman College athletics broke new ground when they added a women's lacrosse team to the list of varsity sports offered at the school. At first, the team consisted of eleven first-years, a handful of upperclasswomen and a single coach. Since then, the team has added recruited players, an assistant coach and new strategies to the mix. As the remaining two players from the original eleven enter into their final season, they welcome not only a fresh batch of first-year players, but a new coach as well. A new coach that could bring in new ideas, experiences and inevitably launch a new era for women's lacrosse at Whitman College.
"Usually our goal is to figure out how to bond with the new first-years, but this year we have to integrate a new coach into our team atmosphere as well," elaborated Kate Whittingham, a senior on the team.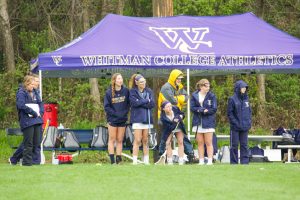 "Last year we hit our stride in regards to having fun and feeling confident by the end of the season, especially in how we communicated on the field. I'm excited to see that continue and improve this year," stated Emma Bishop, the other senior on the team.
Coach Kirkland Lewis is originally from Landsdale, Pennsylvania, where she grew up playing lacrosse. She attended Old Dominion University in Virginia from 2009 to 2011, where she continued playing lacrosse. After attending Old Dominion, Lewis went on to play one year for Delaware State University's inaugural team in 2012, serving as the captain. After finishing up her college career, Lewis began coaching club lacrosse, incidentally aiding  high school girls in finding college programs that would fit their playing style. She then landed her first collegiate coaching position when she was named an Assistant Coach for Randolph Macon College for the 2014 season. She then went on to become the Assistant Coach at the University of the District of Columbia, a new Division II team which entered only in third season in 2016. She served as the Assistant Coach for one more season this last spring before accepting a position as Whitman's Head Coach.
"I got to know how a growing program works and feels, and that was fun trying to start it up from a coaching side," explained Coach Lewis.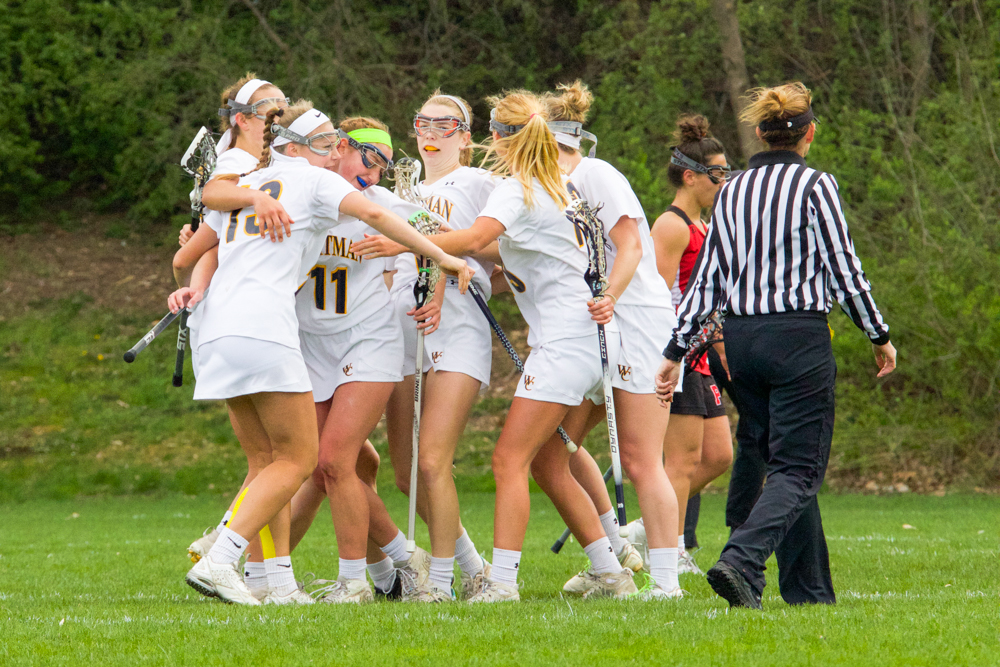 Drawing from her experience as both a collegiate athlete and collegiate coach, Coach Lewis intends to establish a competitive and winning culture, while still maintaining a close-knit, fun-loving, family-oriented team.
"You can really be successful when you know you can depend on your teammates both on and off the field," Lewis affirmed.
What Lewis calls "her kind of culture" seems to align with the strong bonds that the players have already established. Within the past few years, the team has already established traditions, including pasta dinners, potlucks and athlete-run captain practices.
While it can be tough to incorporate the styles of a new coach, both the players and Coach Lewis have high hopes of winning the Northwest Conference this 2018 season and becoming a formidable force within both the Northwest Conference and nationwide across Division III lacrosse.
"We are hoping to step back and really let our new coach be the coach, yet still uphold our duty to voice the concerns of the team," stated Bishop.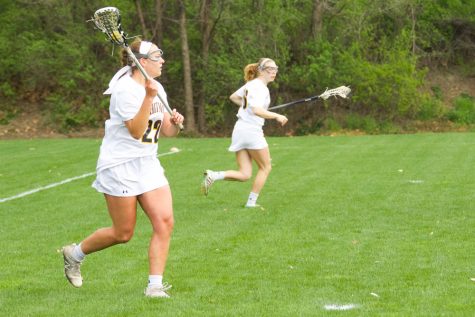 Whittingham, who was a member of the search committee that selected Lewis as the new coach, was drawn to Coach Lewis' drive to beat George Fox University this upcoming season, as they had just edged out Whitman for the conference title this past spring.
"I just want to see the program grow and watch the underclass players grow, so that I can leave the program even better after I graduate," Whittingham expressed.
"I believe this team has a lot of potential, and with our first practice coming up I'm psyched to get started," Lewis urged.
While the lacrosse team has overcome their fair share of growing pains these past three seasons, Coach Lewis may be the missing piece needed to fit together the culture, training and spirit already laid down in the program. With the growing support of the Whitman community, the expansion of playing opportunities and the excitement of a new coach, Whitman lacrosse's fourth season is shaping up to be a promising one.