A Round of Applause: Threat to Decency or Deserved Reaction?
In mid-April, Barcelona's Brazilian superstar, Neymar, was suspended for three La Liga matches for sarcastically applauding the fourth official while walking off the field after his second yellow card of the match.
While a three match ban for such an important player would be catastrophic in the best of circumstances, the timing could not have been worse for Neymar and Barcelona. They currently are tied with eternal rival Real Madrid with one more game played. The second of the matches Neymar missed was El Clasico, the game between Barcelona and Real Madrid. El Clasico consistently draws more viewers than the Superbowl, and while Barcelona was able to beat Madrid, they looked the worse team for most of the match as Neymar's absence was obvious.
It was therefore a huge deal that Neymar did not play and calls into question the validity of the ban handed down by La Liga. Does sarcastic applause really warrant a three match suspension?
To put it in perspective, Manchester City's Sergio Aguero was given a four match suspension for his second violent act of the season back in December after a horror tackle on Chelsea's David Luiz. The tackle could have seriously injured Luiz and four matches was probably too light of a ban, but was it a comparable offense to Neymar's poor attitude after being sent off?
In the context of the game in which the incident occurred, Neymar's frustration can be understood if not tolerated. The defenders from Malaga spent the better part of an hour aggressively fouling Neymar every time he touched the ball. This is no new tactic when dealing with Barcelona's immensely talented attacking trio of Lionel Messi, Luis Suarez and Neymar, but it was especially obvious and aggressive in this game. Yet many of those fouls didn't result in a single yellow, while Neymar received two cards for reactively fouling out of frustration.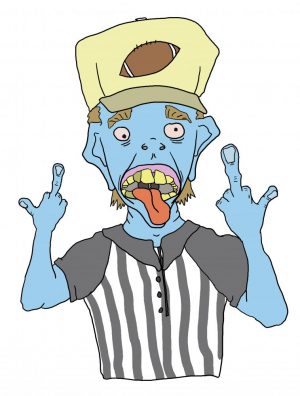 While one would expect a consummate professional to keep their calm, Neymar certainly has some maturing to do before being capable of such self-restraint. Yet does his childish insolence need to be punished in a way that hurts his team, the league itself and fans around the world? Neymar should have been given a small fine and the normal one game suspension. Every single game players surround the referee screaming, swearing and whining and yet they are rarely if ever punished further.
I am no fan of Neymar due to his propensity for diving theatrically and decision to play for Barcelona, but I am also a fan of the sport. His absence led to a Clasico where Barcelona looked like a shell of their normal selves. While they pulled out the win off of Messi's individual brilliance, large portions of the game saw Barcelona's offense lost.
Leagues across the world, from the NFL to the EPL to the NBA, fine and suspend their athletes for dangerous plays, legal issues and "bad" behavior. I completely understand fines and suspensions for violent acts or legal issues like DUIs, but to suspend players for sarcastic applause is a step too far. Players are human beings, with immense pressure upon them, and these outbursts towards fans and referees are bound to happen. Fining these players seems to be a happy medium that allows the league to express its displeasure with their actions while still allowing fans to see the best possible games.