Whitman athletes talk about sports uniforms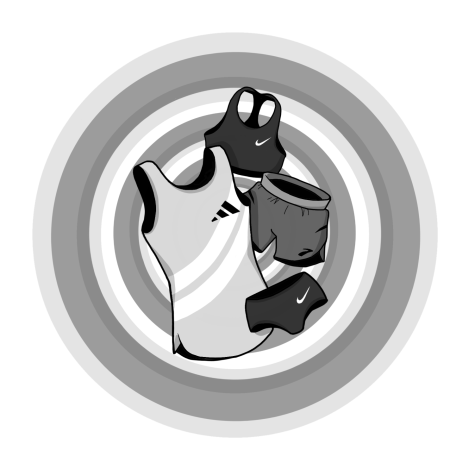 Sports uniforms can have a big impact on how an athlete feels when they compete. It can also affect the team at large and how they play together. Differences in the construction of athletic and performance wear between sex-divided sports teams have long been a source of contention and controversy in professional sports. 
At Whitman, teams tend to follow the professional uniform expectations of that sport, while making sure athletes feel good and comfortable in what they wear to compete. 
Across teams at Whitman and in the professional world, athletes use their uniforms, and the garments worn with them, as a powerful form of self-expression. "The Uniform Effect" by Eric Cross is a study that looked specifically at NCAA athletes and showed that self-perception is impacted by various aspects of competition athletic apparel. Most importantly, students want clothes that look good, feel good and fit properly. 
Senior Angel Le is the captain of the Women's Tennis Team who picked out the uniforms for her team. She described feeling comfortable and good in their uniforms as the top priority when picking their outfits. Le pointed out that there is a variety of team autonomy when it comes to choosing the uniform. 
"In Women's Tennis, we have freedom of choice with what we wear to matches, or games or practices. I was the one who picked the uniforms for the team, and ultimately my coach got the final say with what is approved and what is not. There's a lot of leeway with it," Le said. "Comparing it to the Men's Tennis Team, their team doesn't get to pick their uniforms. They just get handed the uniforms on the first day of practice."
Every sport differs in what the focus is for comfort, as junior Gabe Wasserman, who runs for the Men's Cross-Country and Track Teams, explains. 
"Our sport is pretty focused on what is comfortable and, honestly, not having a lot of material. Our decisions are kind of made that way," Wasserman said.   
Senior Scott Macdonald, who also runs for the Men's Cross-Country and Track Teams, believes that uniform decisions are made with comfort in mind. On both Men's and Women's Track and Cross-Country Teams, he expressed there were no glaring differences; both teams wear the least amount of material to make the competition more comfortable. 
"I personally don't know if there's a glaring issue, it's really up to them to decide what to wear," Macdonald said.                                             
In Wasserman and Macdonald's sport, they find conversations about uniform options for both genders to be focused on comfort. Uniforms in professional settings echo this practice, as across the board for both gendered teams, professional runners wear minimal clothing to race. 
Wasserman described that the higher level of competition you reach, the uniforms for both teams have less material. For instance, the Men's Track Team at Whitman wears short running shorts, but spandex shorts for male sprinters is common at higher levels of track competition. 
When Le chose the uniforms for the Women's Tennis Team, she expressed how important it was that everyone felt good in their uniforms.  
"I'm personally a very big believer in 'look good, play good.' I know that's a very cliche saying, but I do think that if you dress the part, and you feel good in what you're wearing, you somehow perform better. It might be a placebo effect, but I really do believe in it," Le said. "At the end of the day, it is about what you feel comfortable in, and I try to make it a point to ensure everyone feels comfortable in the uniforms."