"By Any Means Necessary": Whitman hosts first virtual Power & Privilege Symposium
Whitman hosted its first virtual Power & Privilege (P&P) Symposium on Thursday, Feb. 18. Following a keynote address from bestselling author, former photography critic and Harvard professor Teju Cole, students, staff and faculty led 19 virtual panels. This year's symposium leaders also partnered with academic departments and on-campus organizations to bring in other speakers during the week leading up to the symposium. 
The ninth annual P&P Executive Team was led by Executive Director Maria Del Carmen Martinez '23, Operations Director Wako Soma '23, Programming Co-Directors Ava Liponis '23 and Kainat Ansari '23, as well as Marketing and Communications Director Sam Cleary '22. They were advised by recent graduate Dorothy Mukasa, Associate Director of Student Activities, and Laura Sanchez, Director of the Intercultural Center.
Executive Director Martinez emphasized the team's goal to construct an intentional approach to P&P in order to best engage the audience while staying true to the philosophy behind the symposium. 
"It was a lot of things: It was stressful, it was fun, it was very fulfilling. I've been working on Power & Privilege since May, so I think I'm not even fully done processing the entire thing," Martinez said. "It doesn't feel like I've been spending months on this because I've honestly loved planning it… and there are still a lot of things that I'd like to do. For me, Power & Privilege isn't over."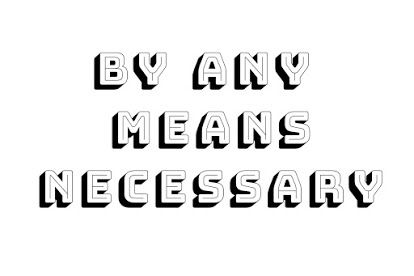 Sophomore Katie Jose co-led a session titled "Empathy Ignites Action" about the necessity of empathetic engagement as a foundation to make change. Jose also led a session during last year's symposium, and discussed her experience and her hopes for student engagement this time around.
"It was different than last year, but… honestly, I couldn't have asked for anything better," Jose said. "I was hoping more people would want to take part in it and participate, especially after everything that's happened this last year, and I feel like there were more people. When I was talking to people, there were about 100 people in each session and that's way more than last year."
Sanchez also commented on the substantial turnout in an email to The Wire.
"[R]ough estimates show that participation was comparable to past years," Sanchez wrote. "Considering that this year was not in person, engagement has surpassed our expectations."
The theme for this year's symposium was "By Any Means Necessary," which was meant to "echo a sentiment that transcends the movements it explicitly originates from and challenges the colonized rules of resistance," according to the symposium's website. "[The theme] encourages accountability and self-interrogation in an effort to expose double standards in academia, and strives to open avenues for resisting systems of oppression."
Martinez provided some insight into the construction of this theme and how it connects to the goals of this year's symposium. 
"We wanted it to be memorable, and we wanted it to roll off of the tongue. I remember the conversation I was having with Aliyah [Fard] when it was first announced that I was Executive Director. We were talking about our agenda on campus… We didn't know what we were going to do, but we were going to do something," Martinez said. "[Aliyah] ends the conversation and says, 'Yeah, we're going to do it by any means necessary.'"
The phrase is steeped in history, and was something that the Executive Team wanted to ensure was accessible to the participants of P&P. The underlying connotations are there to guide students as they explore topics of white fragility, anger, violence and activism. 
"One of the things we asked session leaders to do is to address what are the means? Why is it necessary? How are you approaching social justice by asking what the means are? So, define what kind of activist you are. What is the cause?" Martinez said. "I think it's also an attitude. By any means necessary: Let's not bullshit around. I agree that education and social awareness are great. But as Teju Cole said, as Baldwin said… What is education going to get us?"
Sanchez offered advice on how to maintain momentum from the day's conversations after we conclude another year's P&P. 
"Make the commitment to continue to educate yourself on racial and social justice issues by showing up to the events, panels, workshops and discussion groups offered at Whitman," Sanchez said. "Step in and lead your own effort or actively support the efforts of others." 
Martinez also shared her hopes for how the campus community will move forward. 
"I hope people don't think that Power & Privilege is going to solve everything. I hope people take this as a starting point. I hope that there are criticisms," Martinez said. "If there are things that people want to see in Power and Privilege, demand it. If there are things that people want to see… from this campus, demand it, by any means necessary."