Power & Privilege team prepares for 2020 symposium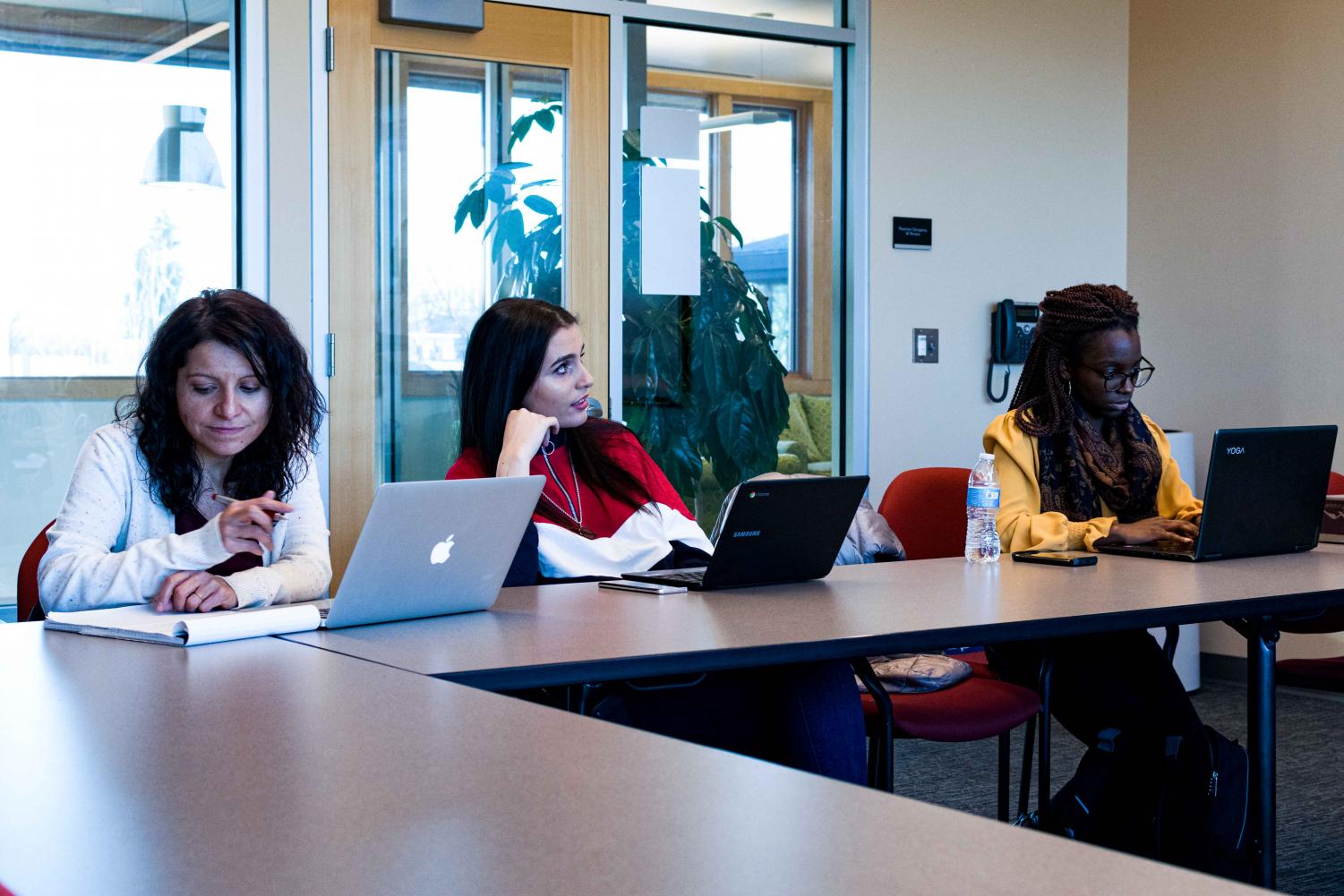 Next Thursday, Feb. 20, Whitman will be hosting its annual Power and Privilege (P&P) Symposium. To create space for the thirty-one student-led panels that will occur throughout the day, classes are canceled for the event.
This year's executive team is made up of Executive Director Jordon Crawford '21, Director of Marketing Rina Cakrani '20, Co-directors of Operations Fraser Moore '23 and KeJuan Smith '23, and Co-directors of Programming Gabby Rose '23 and Jessica Boyland '21. They are advised by Dorothy Mukasa, an Intercultural Center program advisor, and Laura Sanchez, the director of the Intercultural Center.
Crawford described the executive team's consideration of the structural components of the symposium in relation to its goals. This year's symposium is moving forward from controversies surrounding the compensation of the labor for last year's executive team.
Mukasa spoke on her advisory role as primarily a position to support the students on the executive team who are putting in the labor for this event.
"[The symposium] is really dependent on the team itself and what they're looking for and making sure that the vision…is actually put into fruition," Mukasa said. 
This year's theme is "Building Bridges, Not Walls." Dean of Students Kazi Joshua expressed the significance of the productive conversations that P&P can facilitate.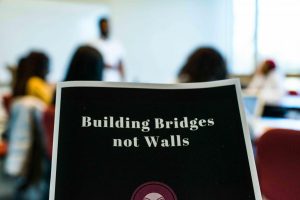 "The executive team, in choosing this theme, is really leading the way for the campus community," Joshua said. "To say there are ways in which we can disagree but there are ways in which we can have a conversation that is meaningful and ultimately transforms us. To disagree is not to constitute enmity but to constitute a space for dialogue." 
A central aspect of this year's symposium is the keynote speaker, Angela Davis, a well-known American political activist, philosopher, academic and author. Crawford spoke on his enthusiasm for Davis' noteworthy participation and what it means for him personally.
"I founded a lot of my visions of activism around her legacy, so I'm really excited to meet her," Crawford said. "Hopefully, Angela Davis coming here will show people that activism is not just about talking. It's about putting your shoulders to the wheel and doing something."
As for Whitman as a whole, Crawford described his excitement for how this event may influence the community after the symposium and see how individuals actualize what they learn in their daily lives.
"What are you doing in your classroom that is building bridges?" Crawford said. "What are you doing in the climbing gym that's building bridges? In the fraternities? In every sphere of your life on campus and in general and how can we export that? How can we sit at the Thanksgiving table and have these conversations with our parents? I'm excited to see how it gets exported from 'P&P: a one-day thing', but a Whitman identity thing. To be a Whitman student is to be an intersectional activist."
Joshua expressed his hopes for the understanding of P&P as a learning experience that will expand to classroom discussions. Additionally, he is optimistic that P&P will reach a broader audience among both the Whitman and Walla Walla communities.
"This is a day of instruction in which faculty say P&P is important enough that we're not going to hold formal instruction to allow this other instruction to come up, so I would hope that there will be a way of incorporating…the experiences of P&P in the formal classroom," Joshua said. "I'd like to see staff custodial staff, administrative staff, Bon App staff – be able to at least attend some of the workshops so that is not just something that only students mainly attend."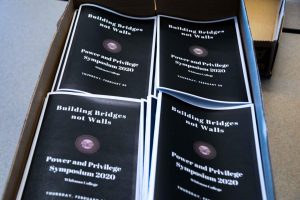 The executive team's advisor, Dorothy Mukasa, expressed the same sentiments, recognizing the challenge of the symposium being only one day. The overarching goal is for people to consider different perspectives and apply that understanding to their everyday lives.
"Figuring out how we can apply this outside of just one day is a really important part of the symposium," Mukasa said. "I do hope that students, faculty, and staff, whoever is participating gets to see another perspective…You can learn from somebody's else's experience, no matter what your identity is."
As this year's Power and Privilege Symposium approaches, Joshua spoke on his hopes for how the Whitman community goes into the event.
"It is important for students…to know that what they have inherited at Whitman College is only a basis for building a future," Joshua said, "and not to be limited by the history of the past…but to be able to imagine something…that can respond to the demands of our time and to really think about that in terms of what might this mean as we work to…transform…the kinds of engagements we have with each other and what kind of community we want to build."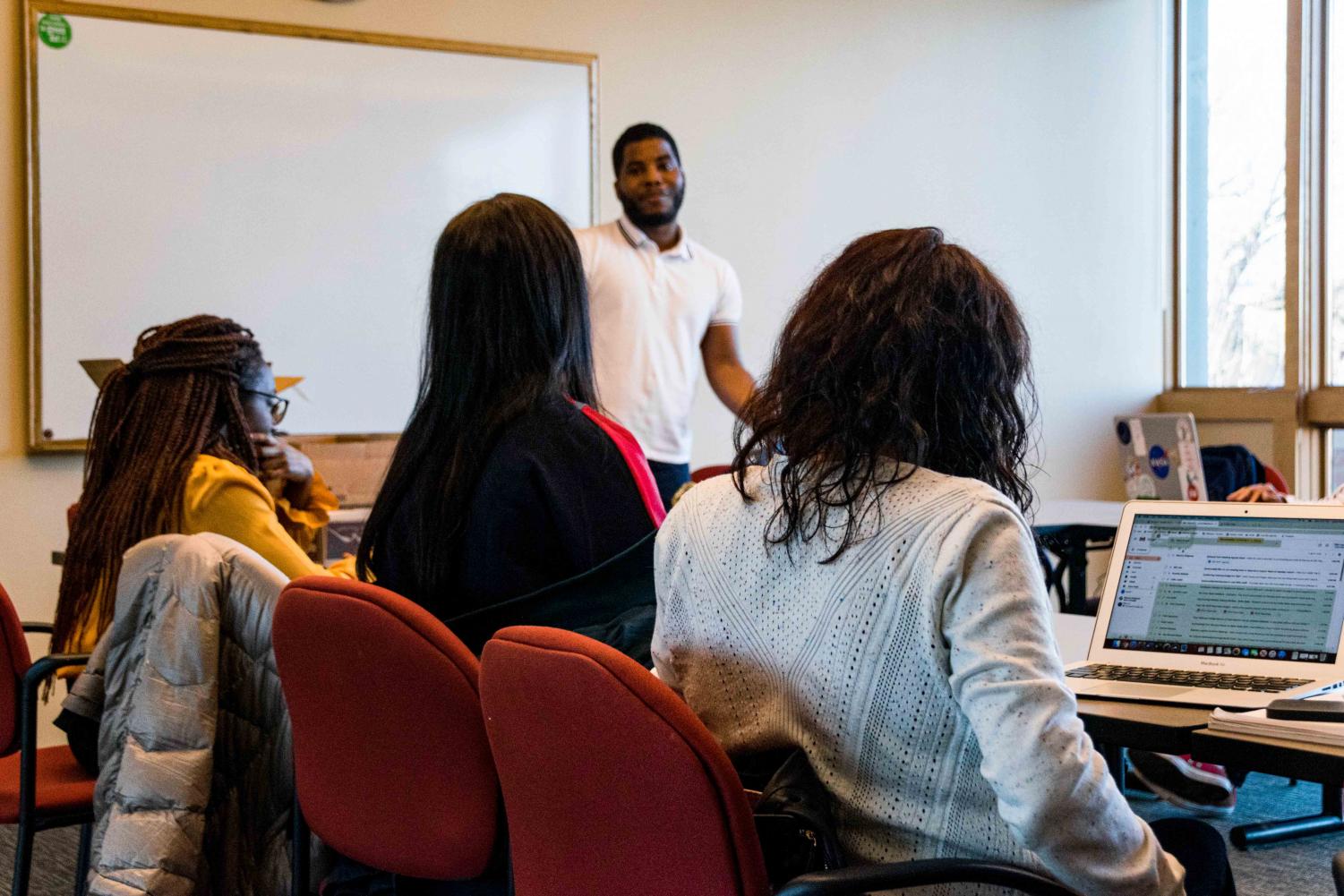 Joshua added, "That the past is instructive, but the past is not predictive of the future and so we enter into the present as agents of transformation – that's what I want students to carry. This is your Whitman. This is your P&P. You can make of this what you want…It's not P&P, it's the day after P&P."