Whitman Greek Life under review
Just over one year after an Oct. 24, 2018 faculty meeting during which a motion to eliminate "single-sex social and residential organizations" was brought forward for discussion by Charles E. and Margery B. Anderson Endowed Professor of Humanities and Professor of Classics Dana Burgess, the process of conducting the first external review of the Greek system has begun. 
The motion to eliminate the Greek system was used as a vehicle for faculty discussion surrounding Greek Life on campus in general. According to an article in The Wire addressing the motion last year, faculty members cannot talk on a subject as a faculty unless they advance a motion. Burgess's motion enabled discussion regarding Greek Life to occur during the Oct. 24 meeting. The end result of that meeting was a proposal for the Student Life Committee (SLC) to begin an external review of the Greek system. 
External reviews are intended to be fairly standard practice for organizations and departments on campus, with entities as varied as the Whitman Bookstore, the Outdoor Program and math department all being subject to review. The policy states that departments and programs need to receive an external review once every 10 years. Since 2019 marks the start of the Greek Life review, another opportunity for review is expected in 2029.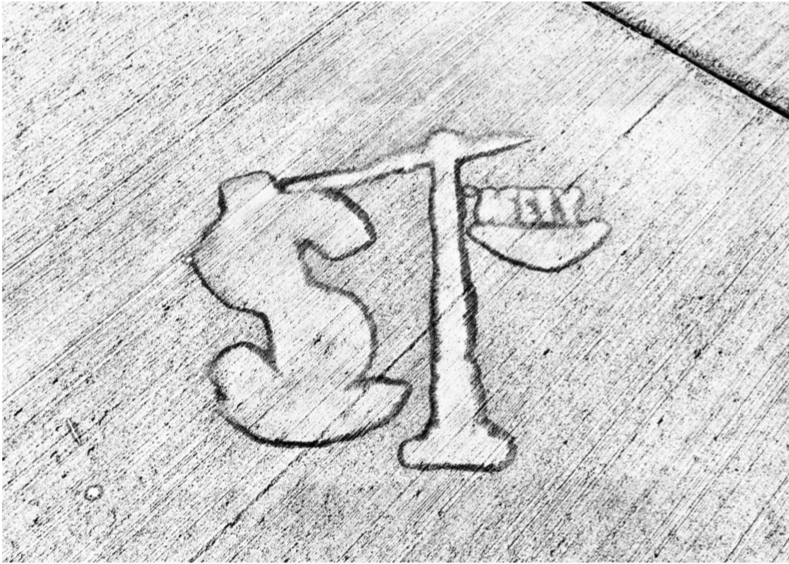 The overall goal of an external review listed in the Whitman guide for external reviews is "to provide regular opportunities for information gathering, reflection, and evaluation of the educational effectiveness, thoroughness, and currency of the College's educational programs."
The external reviewers are currently being selected by the SLC, but there will eventually be three individuals from other institutions invited to campus this spring, from April 2-3, 2020, to conduct a review and provide their recommendations about ways in which the Greek system can improve as well as comments on what aspects of the system are working well. They will submit this feedback around May 3, giving the Student Life Committee time to respond before sharing the results with campus. 
The Student Life Committee, chaired by Mina Schwabacher Professor of Mathematics Albert Schueller and comprised of six students, three staff members and three faculty members, are spearheading the review. The committee has started its work by collecting questions from members of the Whitman community, asking them to submit questions that should be considered regarding the Greek system. As of Oct. 23, 136 people have submitted questions to the committee. The questions that are submitted by members of the student body, Greek organizations, faculty and whoever else participates will be gathered together and analyzed for themes in a Nov. 1 meeting of the SLC. 
A "self-study" document will be prepared in which the SLC will begin gathering data on themes that were brought up in these submitted questions about the Greek system. The data will come from sources like the Alumni Relations Office, the Office of Institutional Research and the Greek organizations themselves. This self-study document will be provided to the external reviewers when they arrive this spring. 
Schueller hopes to make the external review process as timely as possible. 
"I started working in August. I felt that we needed to conduct the external review expeditiously and not dally," Schueller said. "With such a large committee, it's really challenging to get all of us in the same room at the same time … The committee has made it a high priority item to do it within this academic year."
Senior Isaiah Banta, ASWC president and non-voting member of the Student Life Committee, said that completing the external review will provide clarity that would be hard to achieve otherwise.
"It'll get an outside perspective, which is important," Banta said. "It's a way of identifying what the concerns are about an organization or a department and ways of addressing those, so it will get a really clear picture not just of what the concerns are [but] how much data supports each of the concerns."
Banta also emphasized the importance of lived experience, regardless of big-picture data. 
"Being able to validate, is this a concern that is based around data that's different in comparison to another department … or is it a sentiment," Banta said. "Both are important. Lived experience regardless of how much data might back it up; it needs to be addressed."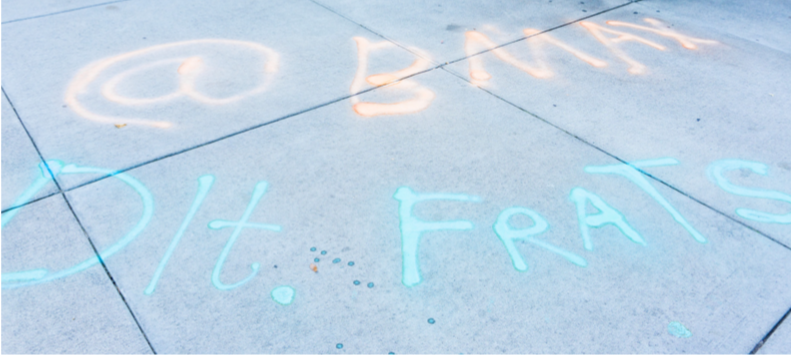 While the process and timeline of an external review are fairly standardized, the urgency with which a Greek Life review was called for was not. The Greek system was not slated for an external review until the Oct. 24, 2018, faculty meeting. Faculty discussion of the role that Greek Life has on campus may not cause immediate elimination of the system, but it does signal a substantial rift between faculty and Greek populations on campus. 
Associate Dean of Students Barbara Maxwell, whose job responsibilities include overseeing and advising the Greek groups on campus, expressed that engaging with groups outside of Greek Life, such as faculty, is a recurring challenge for members of Greek Life.
"[Faculty relations] is definitely a topic of conversation in Greek leader [meetings] every single semester, about how important it is, not just for faculty, but faculty, staff and non-Greek students, creating opportunities for them to know more about what Greek Life is about," Maxwell said. "It requires the chapters to actually engage in that behavior." 
Junior Haley Yandt, President of Panhellenic, the sororities' governing body, echoed these concerns. She seeks to avoid a disconnect between stereotypes of Greek Life and Whitman Greek Life in practice. 
"I think most of the faculty don't really know what the Greek system does, so maybe giving them some more information on that and showing them what our Greek community is all about," Yandt said. "We have faculty speakers come to our chapters and stuff like that, so just kind of working on building those relations and giving an actual representation of what our system does rather than just rumors and what they hear in media and news."
During the Oct. 24, 2018, faculty meeting, Associate Professor of Politics Susanne Beechey made a motion to send the Greek Life question, originally brought forward by faculty, to the Student Life Committee, suggesting that the question would be best answered by students rather than faculty. 
"Many who spoke at the faculty meeting expressed concern that a broad range of student voices had not been directly heard on the question," Beechey said in an Oct. 31 Wire article. "The sense of the room was that folks wanted to see a more deliberative process before voting on the motion."
According to the article, many professors felt strongly about allowing deliberation to occur in the realm of students rather than faculty. 
Beechey said that transferring the question to the Student Life Committee was a step in the right direction.
"I am pleased to see the Student Life Committee move forward with the external review of Greek Life," Beechey said in a recent email to The Wire. "This is the appropriate venue for gathering the information the faculty need in order to have an informed deliberation about Greek Life on campus. This is a question with many different perspectives, so it's important that the process is inclusive of a wide range of voices."
Beyond just discussion in faculty meetings, the discontent with the Greek system manifested itself physically on campus earlier this week. "@BMax: Dlt. frats" was one of the messages spray-painted outside of Reid this past Wednesday, Oct. 23. 
Maxwell could see the message from her office window and questioned why the message was only directed at her.
"I've been hired by Whitman to be the Greek advisor, I certainly don't have the authority to create the Greek system or to delete the Greek system," Maxwell said. 
The timing of the external review provides a chance to reflect on issues within the Greek system; Maxwell challenges Greek affiliated and non-Greek affiliated parties to engage with each other as well as administration during this process. 
"I do think there is value in conversation," Maxwell said. "The people who feel that strongly about Greek Life, I would invite them to talk to their classmates … who [have] chosen to belong to a Greek organization, and ask them, 'Why did you do this? What value do you get out of it?' … and really try to hear. I would challenge the Greek students to listen to their friends, classmates, roommates and peers about what their concerns are and [see if there] is common ground."
The survey prompting students to submit questions about Greek Life can be found here. The survey will remain open until Monday, Nov. 18.