A Breach of Trust: Whitman College Grapples with Dissociative Drug Investigation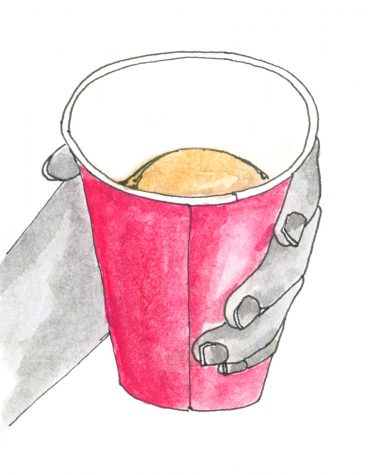 A criminal investigation is currently underway after multiple Whitman students reported that they exhibited symptoms consistent with unknowingly ingesting dissociative drugs over the last two weekends. On the morning of Nov. 7, Vice President of Student Affairs and Dean of Students Chuck Cleveland sent a "Timely Warning" email alerting the Whitman community to the suspected druggings. In the email, Cleveland indicated that the police would begin interviewing anyone who is familiar with the situation or suspect they may have been drugged.
Cleveland and Associate Dean of Students Juli Dunn were first made aware of suspected druggings after a report was submitted to Dunn's office on Oct. 30. The reports increased in frequency on Nov. 6. Since then, Cleveland is aware of ten victims who have reported to his or Dunn's office. While all of the original reports were from female victims, multiple sources have also confirmed that one of the victim reports is from a male. As of Nov. 9, all the victims were members of a Greek organization.
While reports of the effects vary, many victims indicated having similar experiences during the night they were drugged and in the following days. Most of the victims reported feeling far more intoxicated than they should have been based on the amount of alcohol they had consumed.
"I got tired, everything was like a dream, my body felt really heavy and I wasn't processing things normally, I remember feeling very nauseous and very dizzy," one anonymous victim said. "When I say this out loud, it seems like characteristics of being drunk, of being hungover, but it was not like that at all.
Other victims reported nausea and a sense of confusion. One anonymous victim said she drank lightly and has never thrown up after consuming alcohol.
"I couldn't move or talk or finish the thoughts I was having," she said. "I was really really cold but also super sweaty. I was so nauseous but once I laid down I couldn't get up, so I started throwing up around me. I couldn't figure out how to get help; I couldn't navigate through my surroundings."
The same day the original "Timely Warning" notice was sent out, the Walla Walla Police Department was notified of the reports. According to Walla Walla Police Sgt. Mike Moses, who is in charge of the Gang and Drug Unit, the police and school are working well together.  
"We have a cooperative relationship whenever we work together," Moses said. "When [the school and the police] met [Wednesday morning] they were sharing what they've learned or sharing maybe this is an avenue to see or talk to someone."
Cleveland agreed that while the investigation is in the hands of the police, the administration will help in any way it can.
"I'm going to encourage them to be aggressive in their investigation," Cleveland said. "I've heard from a lot of parents who are concerned about their sons and daughters and I agree with them, this is absolutely horrible."
The discrepancy between the time the druggings allegedly took place and the time they were reported to the police adds a level of difficulty to finding the perpetrator. Nothing can be proven from a drug test administered more than a few hours after ingesting the drug. Additionally, interviews with victims that take place a week or two after the incident can leave the police with confusing information.
"The earliest incident that was reported was two weeks ago. There's a lot of time lost, things that could have been followed up," Moses said. "As [information] spreads more, the thing gets diluted. It really can sometimes create false leads."
According to both Dunn and Moses, the morning of Nov. 7 was the first time the school contacted the Walla Walla Police Department about the reports.
While the investigation continues, the victims still feel the challenges that entail unwanted drugging.
"Someone [who] was given these [drugs,] now forever when they go out to parties will be thinking, even if not consciously, they will have this new reality of the world that is: even when you think you have all this bodily autonomy and agency, you don't," an anonymous victim said.
All the victims interviewed by The Whitman Wire expressed that others who think they might be victims are not alone.
"If you feel like this has happened to you, talk to someone you are close with and keep in mind that you can remain anonymous throughout this whole process," an anonymous victim said.
Phi Delta Theta Greek Advocate Program (GAP) representative River Sterne described the frustration many in the community feel.
"At the very core of what is happening is an immense breach of trust that we all participate in. Structuring Whitman is this 'safe space' and we all feel like we're a family," he said. "It's evil. It's fundamentally undermines the ability for students to feel safe, to feel comfortable, to be okay. People are supposed to be looked out for, this is a small community and we're supposed to hold each other accountable."
Cleveland expressed the worst case scenario in many Whitman community members' minds.
"My worst fear is that we won't ever definitively know who did this, and I think that's unfortunate but we're going to try as best we can. Somebody probably knows something, they need to come forward."
Cleveland's email ended: If you have any information that would be helpful to share with Whitman or the Walla Walla Police department, please call Chalese Rabidue (Domestic Violence Victims Advocate, 509.527.4434) or Juli Dunn ([email protected], 509.301.6824).  If you need confidential support, please call either the Counseling Center (509.527.5195), the Health Center (509.527.5281), or Hailey Powers (Sexual Assault Victims Advocate, [email protected], 509.526.3032).  If you would like to report anonymously, please do so through the online portal (http://whitman.edu/assist).