This past Sunday Oct. 17 marked the beginning of Whitman's biannual weeklong game of Humans Versus Zombies (HvZ). As of Sunday, 73 participants armed with nerf guns and rolled-up socks were signed up to play the campus-wide game of tag. While this number of players is fairly consistent with recent semesters, it follows a trend of declining participation over the past few years. Whitman has the second-oldest HvZ game in the nation; the first game here was played in 2005, and Whitman largest game occurred in the fall of 2009 with well over 200 people. These days, though, with participation averaging in the 40's and 60's across past semesters, hordes of that size are a thing of the past.
The game itself is a weeklong event with nightly missions as well as daily interchanges between humans, who sport orange armbands and nerf guns, and the Zombies, identified by orange headbands. It is overseen by six moderators who set up the missions, coordinate activities, settle disputes and try to drum up support for the game.
Sophomore Jack Eiford, one of the game's moderators, believes that the number of people signed up for this semester's game is fairly consistent with the ratios that you now see at other schools, although he would still like to see participation increase.
"I think the amount of people we have is fine, given the size of Whitman," said Eiford. "That being said, I would love it if we had games with 200 to 300 people. That would be amazing. That's way more fun for the people who really love it, and it's more of a group kind of thing when you have large groups like that."
Junior Nick Moen, another moderator, admits that the numbers are lower than they were when he was a first-year but predicts that they might pick up in the next few years.
"I expect these numbers to increase over the next couple years, as we've been doing a good job with retention –– many of our new freshmen each year stick with it, so it's mostly dependent on how many freshmen play in the first place each semester," said Moen in an email.
In attempts to get more people (especially first-years) involved this year, moderators have put a lot of effort into making posters, sending out emails, holding info sessions and talking to people more in general.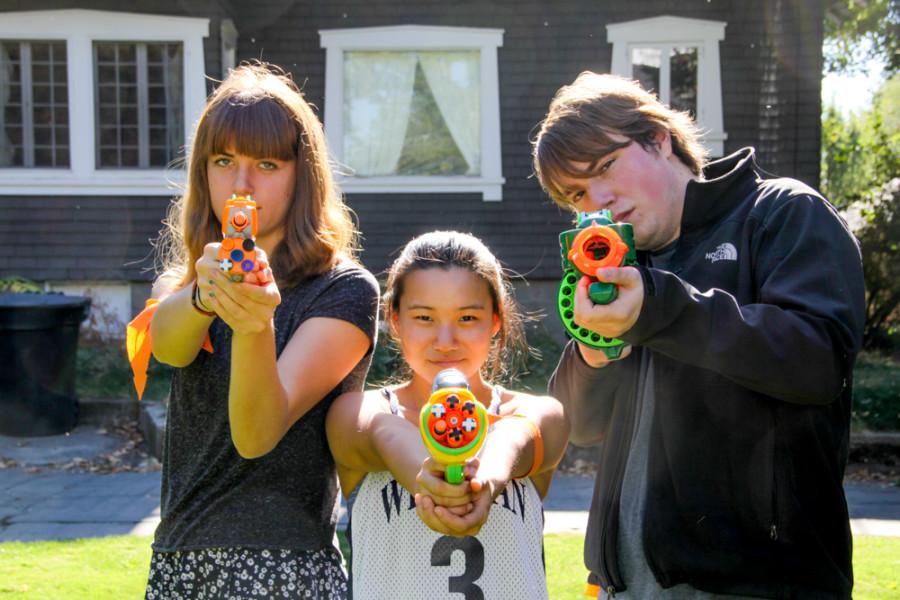 Eiford highlighted the fact that although sometimes categorized as such, HvZ is a game that is not designed for just one "type" of person.
"We have kind of a narrow demographic of people who play HvZ, and it's really hard to expand out from that; just in the same way that not everybody plays club lacrosse, not everybody plays a certain type of sport," said Eiford. "But HvZ, I think, is something that has the potential to draw from many different fields and many different interests. In the game you have all different types of people playing, not just the geeks."
While different people are drawn to the game for different reasons, sophomore Eric Hsu says that for him and for others the game becomes a way to break out of the weekly routine of school and get in some good exercise.
"It can be a somewhat stressful but really fun experience." said Hsu. "It also gives people a chance to have some fun in a manner that's atypical of most games, since this one goes all week long."