Student buys every product available online in an attempt to fill the void
Senior Shoppa Hollick was rushed to the hospital on Monday morning after her housemate suspected her of being crushed under a seriously impressive pile of recently purchased knick knacks and bubble wrap. Paramedics called to the scene report several hours of digging before Hollick was uncovered, barely breathing. 
"We were real darn shocked by the whole thing, to be honest with you," says EMT Sea P. Arr. "I have never seen so many shoes, umbrellas, Tupperware, you name it, in my entire rootin' tootin' life…I'm surprised she made it out of that mountain alive! I think I even saw a few small mammals living in all that junk." Arr further shares that the miscellaneous items in the hazardous mound are estimated to have a total value of around $500,000. Add that to her impending hospital bill of $700,000, and Hollick is already buried under yet another mountain, this time one made of debt.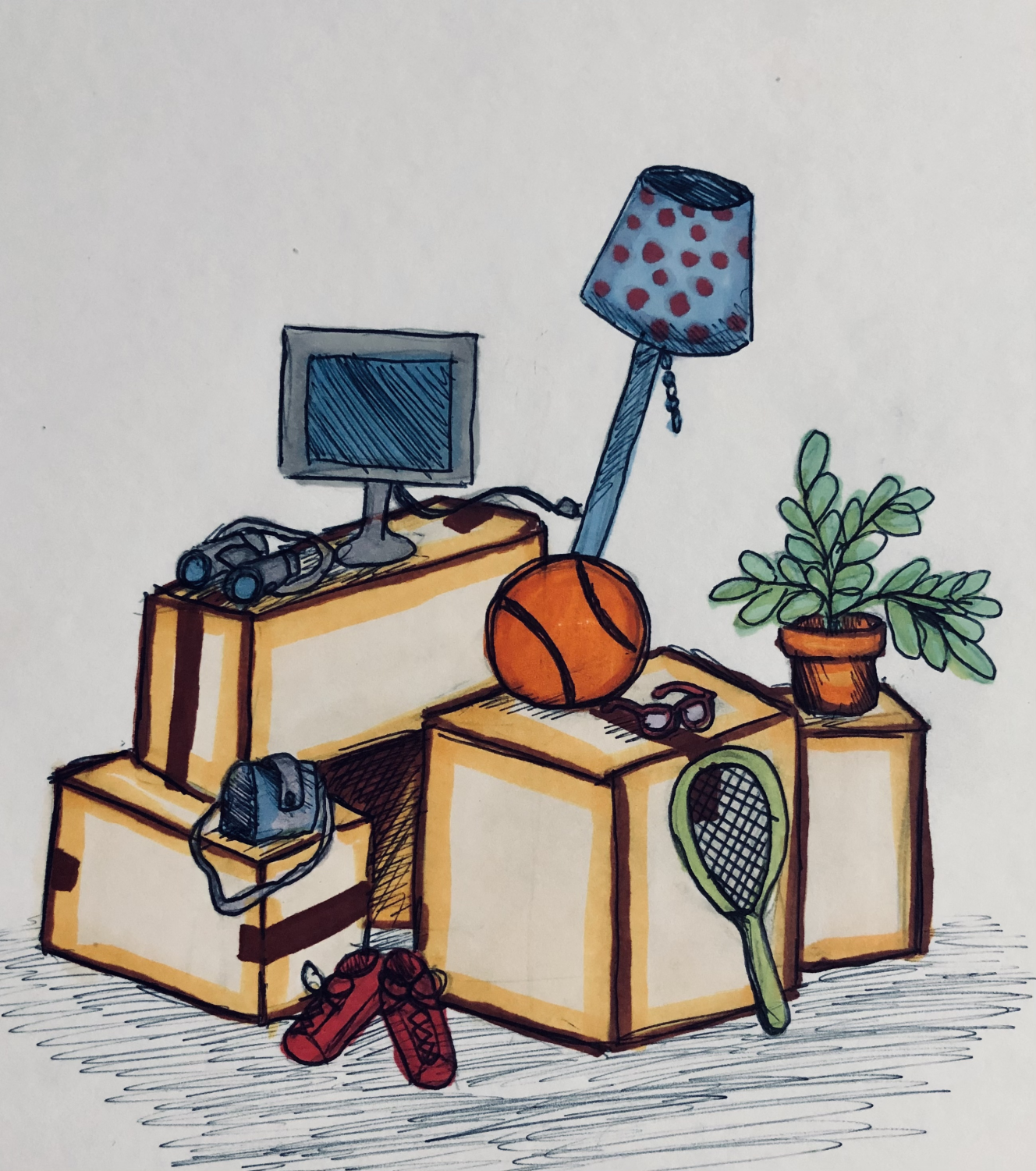 An interview with a recovering Hollick bares the reason for her material debt and destruction. She claims that it had all started with a sale that Chacos was having. "So I already had two pairs of their sandals, I mean obviously because I'm a real outdoorsy woman… anyways I didn't have any in the navy color, and the deal was just sooo good, right? And so, like, I just bought them! Waiting for them to come in the mail was such a rush, and I wanted to feel that thrill again, and again, and again." This went on until Hollick had ordered so many packages that she was essentially buried alive by them.
Doctors on Hollick's case explain that the official Latin term for her condition is buysthingstofillthevoiditis. Dr. Ractice says "it's more common than people think, but we've seen an uptick in cases since March. People just keep impulsively buying things in an attempt to fill the void." Dr. Ractice then looked this reporter in the eyes and emphasized that ordering things online will most definitely not fill the void. This reporter is honestly not entirely convinced of that yet, but Dr. Ractice was adamant that it go in the article.