Whitties and animals take a "paws" together at Destress Fest
On March 2, a highly anticipated group of visitors set foot in the basement of Reid Campus Center. Gracing students with their presence for the second time this year, cats and dogs from the Blue Mountain Humane Society starred as guests in the second ever Destress Fest. After interacting with their new furry friends, students could make their own sugar scrub, play with sensory toys, paint by numbers or needle felt while enjoying some complimentary snacks. 
Assistant Director of the Academic Resource Center Laura Cummings explained that the animals are usually the primary draw for students attending the event. Since many students leave behind family pets while at Whitman, interacting with an animal can bring some much needed joy into an afternoon. 
"As you may be aware, simply petting a dog or a cat is known to help reduce stress and blood pressure. On many campuses, the inclusion of therapy animals at certain events is commonplace …" Cummings said. "The animals from the shelter [also] gain some additional exposure for adoption, [they have] the opportunity to leave the shelter and socialize for a time, which can also reduce their own stresses related to shelter life." 
Sophomore Nadja Goldberg mentioned that their interaction with one of the kittens was the highlight of the event.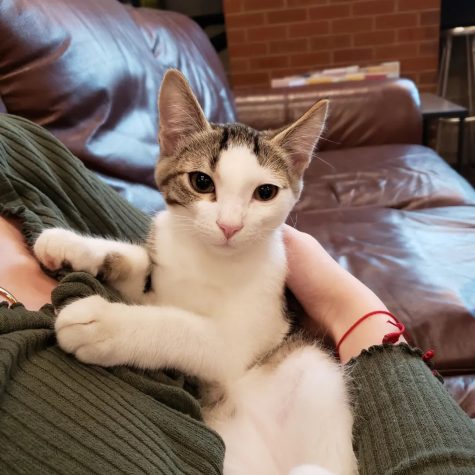 "I got to hang out with a kitten named Slinky and she fell asleep in my arms, and that was really really special," Goldberg said. 
First-year Anya Millard spent most of her time at the needle felting station and was able to revive her passion for an activity that she hadn't been able to make time for in years. 
"[Felting is] a very meditative practice; there's a lot of forgiveness to it, and it's an activity that involves you stabbing felt with a needle so you get a lot of your frustrations out," Millard said. 
Cummings expressed her hope that students coming out of the event are able to incorporate some of the activities offered into their day-to-day lives, even after the event is over. 
"[The event] is primarily an opportunity to take some time out and engage in activities with a goal of reducing stress," Cummings said. "Students may discover new activities that they enjoy and ideally make a point of finding time to engage in enjoyable and relaxing pursuits on a more regular basis."
For Millard, the combination of casual socialization with the activities themselves offered an added avenue for releasing tension and strengthening friendships. 
"This [semester] was definitely a social thing. I hung out with a friend of mine who had come, and [I] met a couple other people at the table and talked [with them too]. Part of the destressing for me was getting to chat with people, but [the event] can also be a nice solo thing," Millard said.
With over 250 students in attendance at the fall semester Destress Fest, many students were eagerly anticipating the event's return. However, the casual drop-in nature of the event meant that it was low pressure and easy to attend on short notice with a friend group. 
Goldberg noted the value in hosting events prioritizing relaxation on campus, but they also pointed out the necessity of pairing them with broader conversations about the root causes of stress while in college. 
"The biggest thing we could do to help people have less stress is making changes in the demands on us as students rather than [having] a one-time activity fair. Even though it can be fun and relaxing, finding ways to incorporate destressing into the rest of our semesters would be amazing," Goldberg said.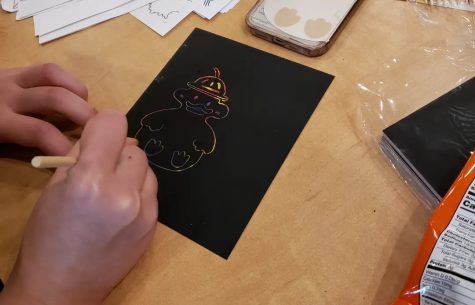 Fully destressing requires significant effort. By pairing individual events, like Destress Fest, with broader shifts in the way we treat mental health and conversations about how college culture treats stress, students can work towards a long-term solution.
In the meantime, Cummings is eager to continue improving each iteration of Destress Fest to increase its effectiveness. This semester, many additions to the event came about because of student feedback. Next semester, Cummings hopes to take recent feedback from a post-event survey to continue making the event better for students. 
Although it may seem like a long wait, students can look forward to another evening of crafts, animals and snacks as Destress Fest continues to become a part of Whitman tradition.