Striving for equality: Female alumni speak up about their careers
From the ski slopes to boardrooms, Whitman College alumnae have challenged equality issues in their careers. This year has brought to light a number of glass ceilings. In recent months, the United States has lost a champion of equality, Ruth Bader Ginsburg, and gained its first female vice president in Kamala Harris. Not everyone may feel as though they are breaking a glass ceiling, but we should acknowledge that Whitman women are prioritizing equality for themselves, for women, and for all.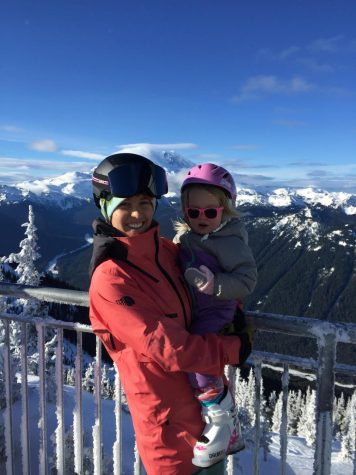 Ingrid Backstrom '00 is an internationally top-ranked professional skier. She works with sponsors like the North Face to promote products in magazines, movies and on social media. She grew up skiing south of Seattle on Crystal Mountain. Her parents received free passes from volunteering for the ski patrol, which turned into parking their former bookmobile RV every weekend up in the mountains to ski. At Whitman, she raced on the ski team under the coaching of Tom Olson.
"I think we all have, to varying degrees, the need to express ourselves. Whether it's skiing or whatever it is, I just want people to have that opportunity," Backstrom said.
In college, she remembers looking at ski magazines with articles on Olympian Wendy Fisher and Jamie Burge jumping over a moving train. However, she acknowledges that skiing began, and still predominantly is, a sport for wealthy white men. World War II veterans of the Army's 10th Mountain division set up the network of skiing as it is today. Backstrom explained that the sport was passed down to sons, and possibly a few women who are now grandmothers. It has only become, in the more recent generations, a sport that accepts women. Today, around 40% of skiers are women.
"From a marketing standpoint, it's really money that talks and then ends up changing the conversation," Backstrom said.
She recognizes that there have been other women who have paved the way for her. She considers herself fortunate to have had consistent support from sponsors. At the same time though, she recalls seeing the pay stub of a male skier who was making more than her. Skiing has tended to tokenize women. A vital part of creating a skiing career is visibility, and female professionals have had limited opportunities to reach large audiences.
"I've been really lucky in that I've received a lot of opportunities, perhaps because I was a woman. There was always kind of like one spot in a ski movie for a woman, where there would be maybe ten men," Backstrom said.
Ski movies have been important in establishing her career. Traditionally, ski movies have been made by men, but more women are becoming filmmakers. Some female athletes have taken to making their own women-centric films instead of waiting for a major film company to jump into action. Instagram has helped change the game as well, since women can put out their own content and build their brands independently.
"It's become more democratic in that way [with social media]. You don't have to fit a certain mold or be in a certain movie. So I do think it's changing in a positive way," Backstrom said." I mean it's all about taking the skiing and making it fun for people to watch on social media."
As a sport, skiing still has considerable barriers to entry. The cost of equipment and finding instruction can be prohibitive to a diverse market of people of color and low-income individuals. 
"I really believe in the power of transformation through being in the mountains because that's working in my own life, but just giving people the opportunity to make that choice for themselves I think is really key. Not just saying 'oh they won't like skiing'. Why can't we let people decide for themselves?" Backstrom said.
"I have heard some crazy statements from people like saying women shouldn't get paid as much…like there are more men doing the contest, so that's why the prize money is more for the men," Backstrom said.
All across skiing, Backstrom has noticed the realization that if you make more opportunities for equity from the ground up, that it creates more opportunity everywhere. She has witnessed how women in leadership at companies can change companies for the better. Part of building equity is self-advocating in the business aspects of skiing.
"It is a business and to be able to write emails, take it seriously, to be able to manage the business aspect of it, to advocate for yourself," Backstrom said. "It helps to have an interest in either photos, films or writing since so much of it is putting those stories out there. Ski as much as possible and develop your other talents as well."
One of the benefits of liberal arts education is that it can lead down a variety of unexpected paths. A talent from one area may carry over into another that seems like the complete opposite.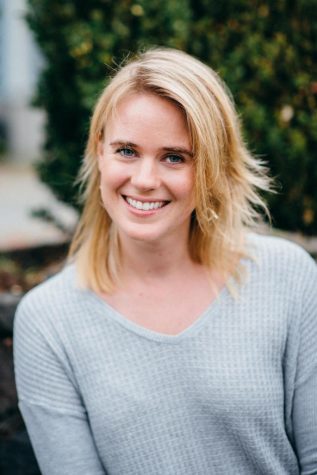 Lisa Taylor '08 graduated Whitman as a piano performance major with a tenacity that led her to marketing. She cold emailed the CEO of Redfin, an online real estate brokerage start-up in Seattle, where she began her first post-college job as a marketing analyst. Twelve years later, she is the Vice President of Marketing.
"I was the only woman working with a bunch of men at the start. All of our senior leadership in engineering is female, which is amazing, but they were at the San Francisco office when I started to work," Taylor said.
When Taylor first began, the company was very small and lacked a marketing team. Her talents in music helped her connect with the technical aspects of software development and the performance nature of marketing. She built marketing channels and conducted customer research while the company was still in its early years. In what she called the "second-half" of her career, she has focused on brand building with a creative and communications team.
Taylor tries to involve many perspectives in decision making. As studies show, diversity produces better results for business. However, of the Fortune 500 Companies, only thirty-seven have women CEOs. Especially with the pandemic, women are having to step off the metaphorical corporate ladder, unsure when or if they will be able to step back on. 
"Companies can really fall into a groupthink very quickly if everybody's coming at the problem from the same kind of vantage point," Taylor said.
Taylor has noticed that women tend to not speak as much out of fear that their ideas are not perfected enough for conversation.
"I think just having that confidence to speak up and share your opinion, even if they are not necessarily fully, perfectly baked. I think it's very deeply rooted just cause you see how common it is," Taylor said.
This goes hand in hand with imposter syndrome, which Taylor cited as the biggest challenge faced by women in leadership roles. 
"I think we have to fight every day. Just this feeling of like we're not really worthy of the position that we are in, that we just kinda got here by chance or by luck, that it's going to be found out that 'actually no we're actually not right for the roles we are in'. Sheryl Sandberg [author of Lean In] talks about imposter syndrome. I just think that's one of the biggest challenges is that we just like to get things done and I think some of us don't feel like we need public recognition, or maybe it makes us uncomfortable. I think the flip side is you're just not as visible, even though your work is making a big impact,"  Taylor said.
Visibility, however, does not come easily. As VP of marketing, Taylor tries to call out workers who are working hard, whether in a meeting or an email and delegate tasks in a way that elevates her team.
Taylor described having to advocate for higher pay to match her experience and the market. While she had supervisors who often looked out for her interests, this is not a dependable system to rely upon.
"I think really having a really clear point of view on what type of compensation you deserve, especially in startup and technology…is important because it just gives you a lot more levers that you can use to negotiate," Taylor said.
Diving into work and proving oneself is good initially, but that is not the way to scale your career, says Taylor. When she first started, she saw the problems ahead and wanted to tackle every one. Even without a clear path forward, she wanted to find ways to add value to her role and the company by being versatile. One day though, her supervisor changed her computer screen saver while she was away. She came back to see an image with the words: 'just say no'.
Taylor was immediately confused by this counterintuitive advice. 
"In my mind, I was like 'no put your head down, say yes to everything, do everything; that's how you'll grow," Taylor said.
Her supervisor explained that, to be able to grow strategically and intentionally, you have to learn to say no to tasks that are not as important. There would always be an infinite amount of work, the true task was knowing how to divide importance.
Another alumna of Whitman has had three decades of high powered positions to refine her career skills.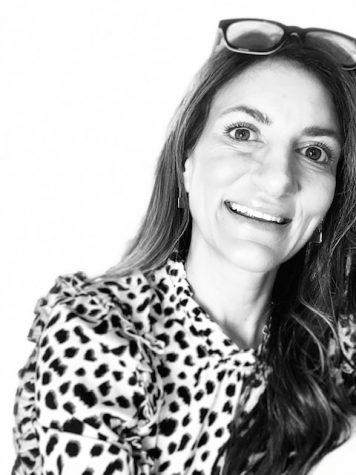 Jodi Bond '92, President of DevryBV Sustainable Strategies, has experience in foreign policy, business and government. She has been the Deputy Assistant Secretary of National Security and Congressional Affairs, Vice President of Global Government Relations and Country Management at Motorola and Senior Vice President at the U.S. Chamber of Commerce among other roles.
DevryBV Sustainable Strategies launched directly before the pandemic began, a fitting time to tackle major issues, while also having more flexibility to focus on family. They advise companies on "organizational courage" which involves creating sustainable frameworks around business plans that balance profit and purpose.
"We've been able to advise companies on how to not just look at their sustainability platforms as some sort of report they need to write, but integrated into their business plan and strategy," Bond said.
From a core business standpoint, Bond said, women need to be included. Women control 70-80% of all consumer purchasing decisions, so to maximize the market, their perspectives matter. Women drive the economy with their increasing purchasing power and spending.
At the same time, women tend to be the providers in communities throughout the world: the people who maintain stability and act as peacemakers. Yet having women in leadership positions has been a novelty.
"I do know that, incrementally, we can make huge strides," Bond said.
During her time in the U.S. Chamber of Commerce, she was president of seven bilateral business councils and one of the few women at the table. She would convene sixty CEOs from the U.S. and Mexico where, at times, the only other woman was Jane Fraser, former President of Latin America for Citibank. Fraser will be assuming her new role this January as the first female CEO ever of a top-tier investment bank at Citibank.
This historic moment inspired Bond to join the Women in Business Collaborative which combines women-centric organizations to focus on promoting women to leadership roles. They report on the state of female CEOs in the U.S. and on Boards of Directors positions. 
"At this point, the next part of my career is going to be spent helping mentor, train and show women how to actually navigate all these areas of officership and board ships. I feel I didn't have anyone leading me or taking me along the way. I feel that I need to give back and show women how you do it and how you get there," Bond said.
Bond cited a book called Brag Better: Master the Art of Fearless Self-Promotion by Meredith Fineman as a strong source of advice. Bragging better means shrugging off feeling self-conscious and leaning into opportunities, quantifying contributions, and writing a plan for promotion. Fineman advocates for women to talk about their value and ask for recognition or fair pay shamelessly.
"So there is nothing magical. It is about just becoming the best, the most confident you can be in whatever area that you want to work in, and rolling up your sleeves and doing the work," Bond said. " I find that you need to go into action, you actually need to just keep setting your goals, set your vision and then just keep taking incremental steps toward it. The path may not be straight, but it'll be a fun journey along the way."