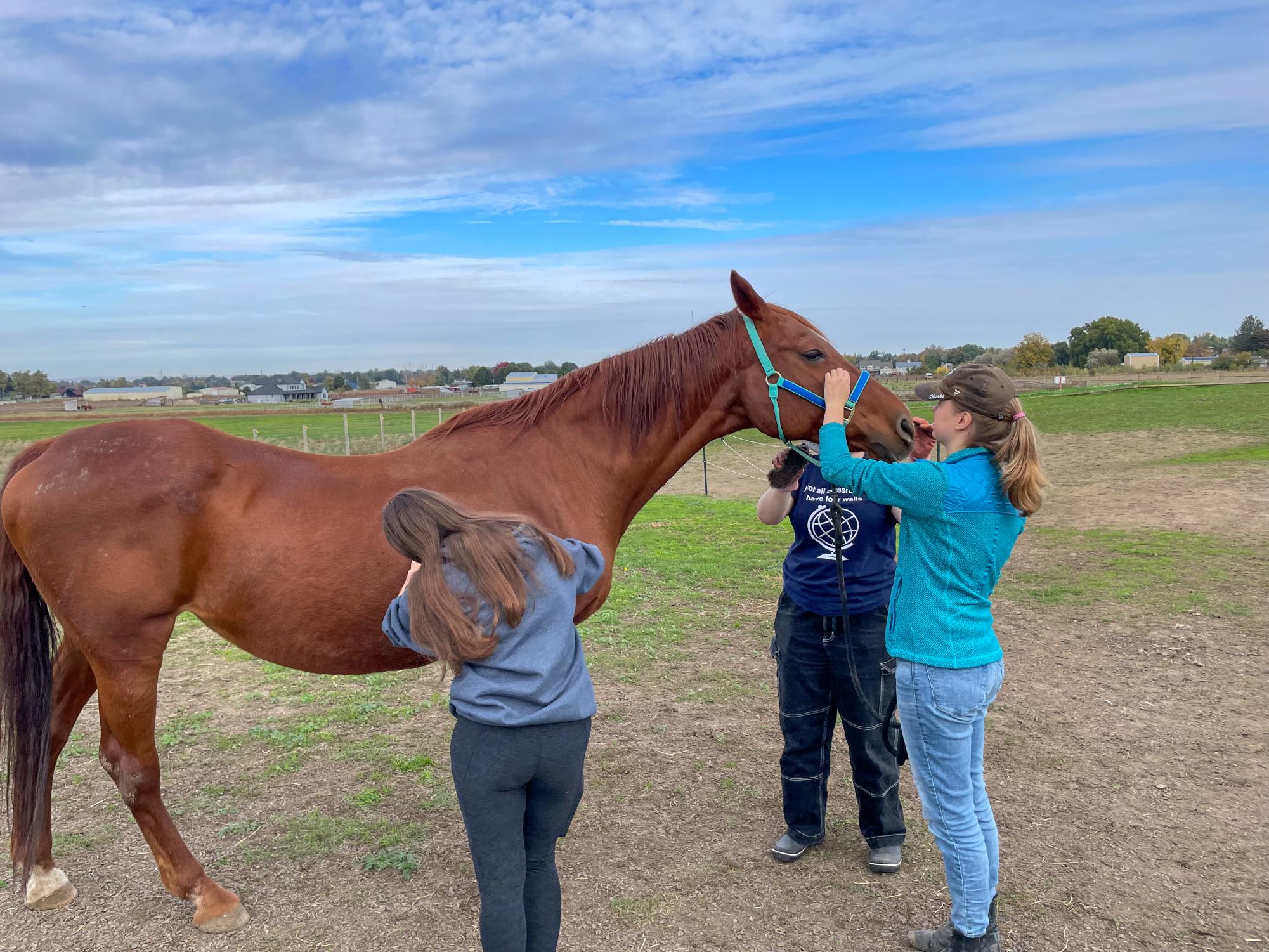 In early October, Whitman's Equestrian Club held its first group meeting, providing students with an interest in horses the opportunity to fold their enthusiasm into a formal club. The club provides invaluable opportunities to connect with horses, learn about horsemanship and start to appreciate these magnificent animals. 
Sophomore Alice Lanier founded the Equestrian Club to provide a sense of community for all who share a passion for horses. Comprised of staff members and other students, the Equestrian Club creates a sense of belonging by sharing passion for this niche interest. 
"The goal is to bring Whitman students to this club, no matter if they have had horse experience or not, and to create a space for learning about these fantastic animals," Lanier said. 
Whitman's Equestrian Club welcomes any interested students, regardless of their background, prior knowledge or level of experience with horses. 
"The work the club does would be mostly focusing on groundwork and working with horses, being confident around them and we are working to build riding into this club as well," Lanier said.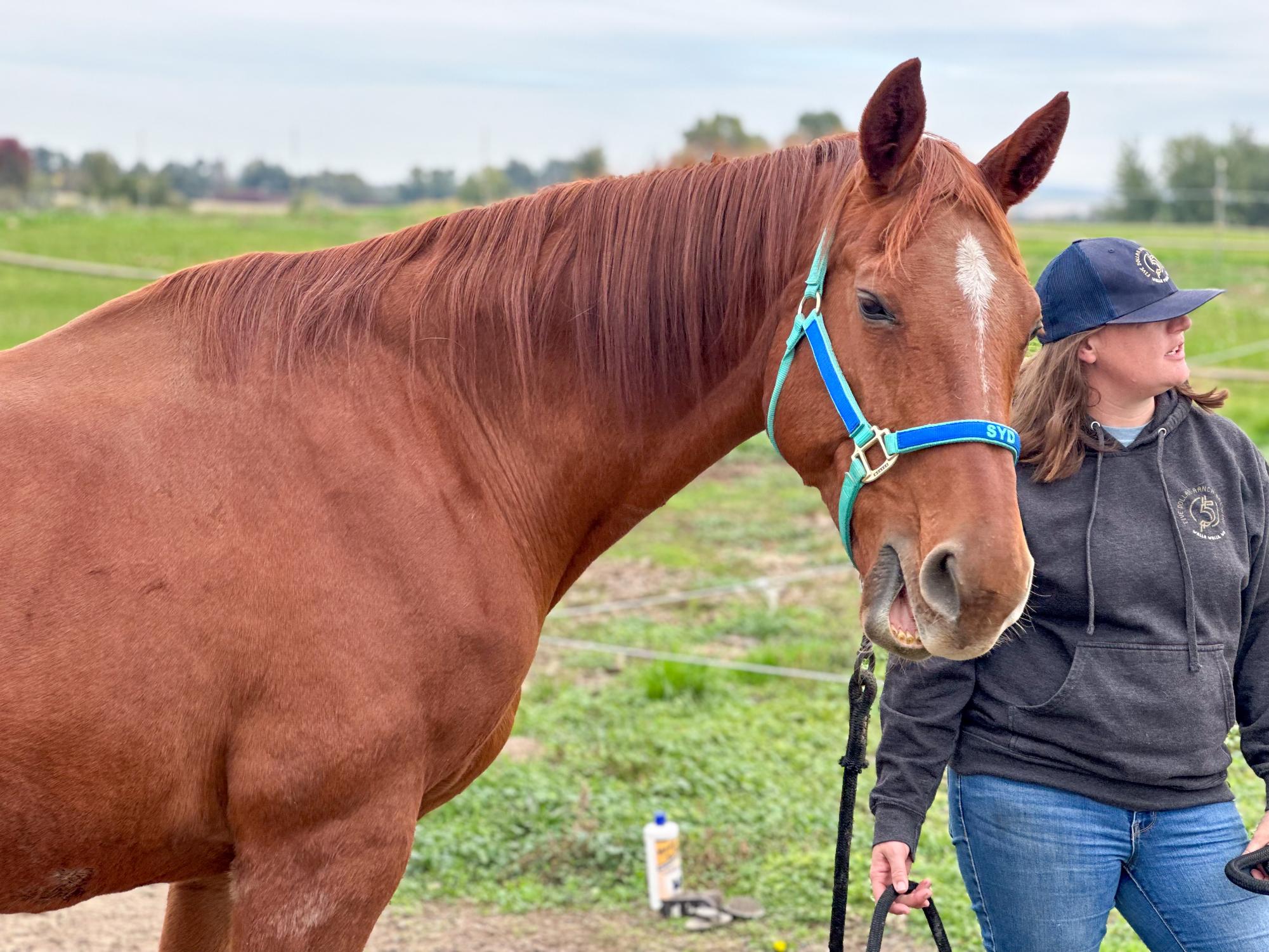 Assistant Professor of Psychology Nancy Day is serving as the faculty advisor for the Equestrian Club. She has been part of the organization since the idea to found the club was first proposed. Along with the help of Adjunct Assistant Professor of Biology Alexa Maine, Whitman Equestrian Club has been approved to start its activities and events.
"The club is focused on education, groundwork and communicating learning about horses, even for people who are new to them. Since this is still my case as I am still learning, I provide a nice perspective of thinking about what there is to learn. I am sort of the naive voice, in terms of helping figure out what would be good for students to know about," Day said. 
The Equestrian Club teaches proper behavior around the horses, which is vital for the safety of both students and animals, preventing accidents and fostering trust with the horses. 
Although Equestrian Club is relatively reliant on faculty for support and access to horses, the role of student leaders remains key to the club's success. Day centered student leaders, emphasizing that their leadership guides club events and that faculty advisors are there to provide support and guidance when needed.
Due to health and safety precautions, riding is currently not possible. However, the club still offers a unique opportunity for education, training, outdoor activities and hands-on experience with horses. Discipline and respect for nature and animals are two values instilled in the club, along with care for the environment and ethical treatment towards them. 
"For the horse club in particular, it was challenging to get access to horses. These are people's pets and companions, and they spend a lot of time, money and energy on them," Day said. "It is hard to find somebody who was willing to trust college students, and especially a group of potentially inexperienced college students, to come in and handle their horses and be around them is a tall order for anyone."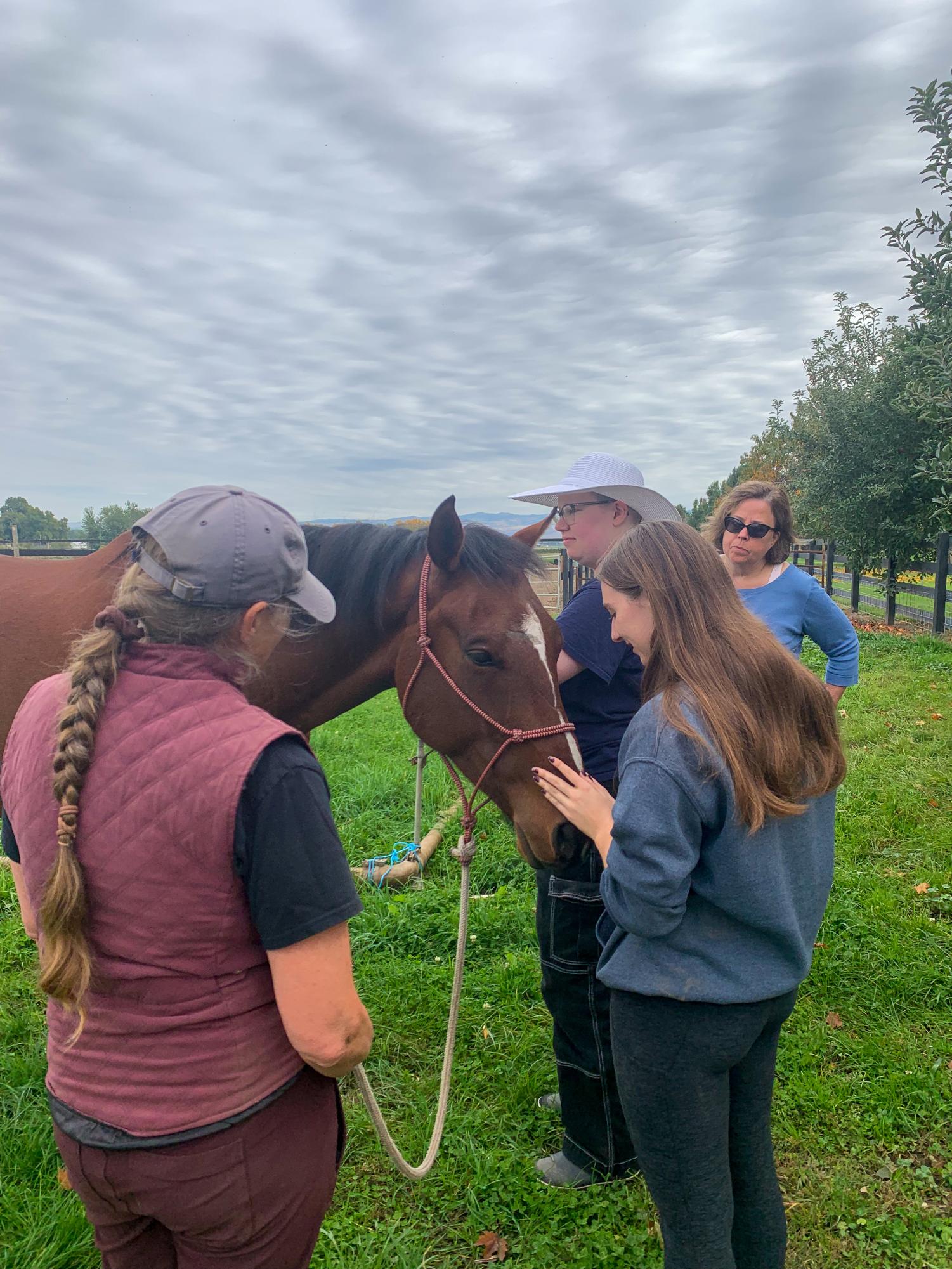 Most of the events to come are off-campus, but they are all still open to all. Coming up, Equestrian Club is organizing a second barn excursion and horse visit here on campus. Anyone interested in learning about the horses' anatomy, behaviors and interactions with humans is welcome to participate. 
There has been no shortage of interest in either club meetings or  larger events. Students like sophomore Elleanor Martin and first year Vicky Hernández have recently joined the club and look forward to the club's growth.
"I love the idea of the club and I am excited to get involved more when I get the chance to," Martin said.
Hernández agreed, celebrating the interpersonal relationships the club has created for her.
"Joining the club has meant more to me than just an extracurricular, it has given me a sense of belonging to a certain community that I am happy to be proud of. I can't wait to learn more about the sense of responsibility that extends far beyond the stables," Hernández said. 
Organizing a club is not easy, but with the help of her peers and faculty members, Lanier was able to create a safe space for everyone who is interested in horses to learn about them. The club meets every other Tuesday in the Hall of Science at 4:15 pm in room 142.