Creativity Outside the Classroom: Spotlight on Staff and Faculty Musicians
Outside of the music department at Whitman, there are many staff and faculty members with incredible musical talent. On Sunday, March 25, two of these musicians, Professor of Sociology Michelle Janning and Director of Institutional Research Neal Christopherson, performed at the annual Whitman Faculty Jazz Concert, bringing Christopherson's original indie rock pieces, two Ben Folds songs and a Bee Gees song to Chism Recital Hall. The Wire sat down with Christopherson and corresponded with Janning over email to learn about their experiences with music.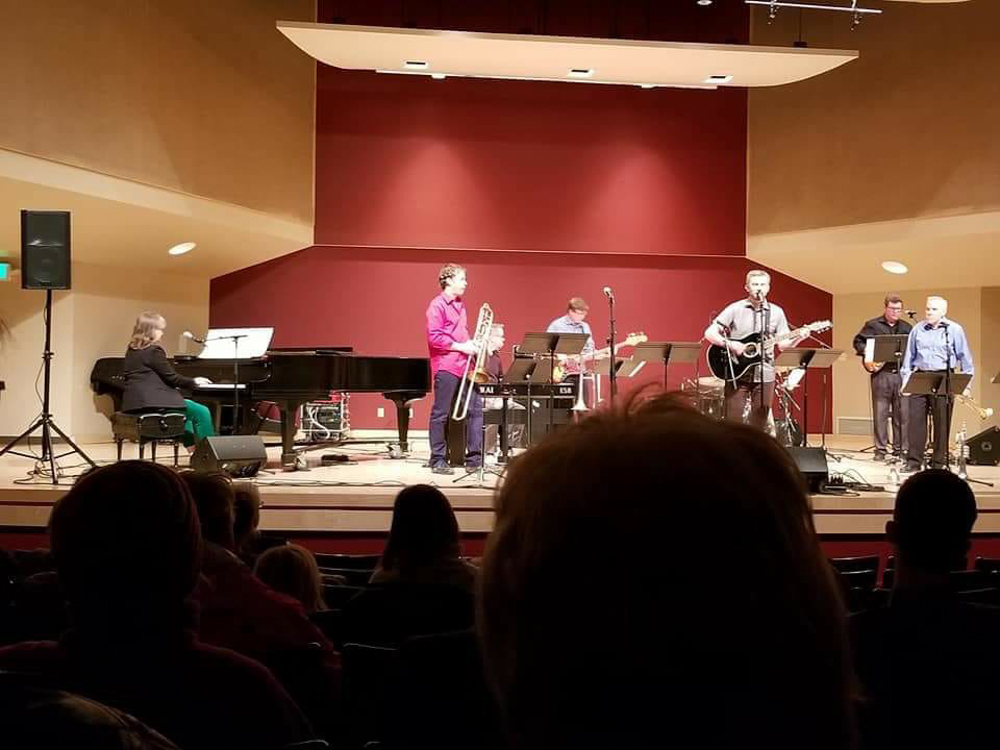 Whitman Wire: How are you involved in music now? How did you first get into it?
Michelle Janning: I've played piano since I was six years old. I played oboe in concert band, percussion in marching band and piano in jazz band throughout school, and I sang in choirs throughout high school and college. Also, while in college, I was an alto section leader and was able to conduct choral music a bit. I played keyboards and sang backup in an indie rock band called Orange Fight in Walla Walla from 2009 until 2012. We played at wine bars and other gigs in the area … And occasionally I have found myself singing karaoke with sociology students in local bars. But that's another story.
Neal Christopherson: I'm involved in [music] through the music composition class. I'm taking that right now for the sixth time. I also like to write songs and record them at home. In college I started trying to learn how to play the guitar, and I discovered I could make up my own songs. It wasn't until a good 12 years after I started playing guitar that I played in front of people at an open mic. By that time, I had already recorded most of an album so I figured I should start playing the songs in front of people, and [Janning, Whitman alum Norrie Gregoire, Professors Keith Farrington and Matthew Prull, and myself] put together a band called Orange Fight, and we played around town for about four years. I've kept writing songs since we stopped playing as a band. I have another album as well that I put out last year that I've been giving to people.
WW: What draws you to music? What about it inspires you?
MJ: It's in my blood. Both my parents studied music in college. My brothers are both excellent musicians. As a sociologist, I am drawn to studying how the music industry operates, including how demographics and social networks matter in people's access to and definition of music. In fact, the very first social theory paper I wrote as a college student was about the sociology of music. On a personal note, though, I can't imagine life without music, whether it's putting on a soundtrack to help me get through a writing project, sitting down and playing the piano in our living room, or listening to my son play his baritone sax in preparation for his middle school jazz band performance.
NC:  I think I just really love [music], so it's nice to be a part of it beyond listening to it. Being able to create it in some way is a really great thing to be able to do. If you're good enough to play, that's just another bonus.
WW: How do you find time to keep doing music even as a non-music faculty member? Why is this important to you?
MJ: As I've gone through life, I've always had an outlet that allowed me to be more creative than my other work has allowed. Sometimes it's been piano, sometimes art, sometimes sewing, sometimes singing. Lately I've been focusing more on my writing, which is part of my work but is also a creative outlet. Doing the Faculty Jazz Concert was a fun interlude in my sabbatical, where I've spent most of my days doing research and writing and public speaking. It was good to feel nervous about a performance again.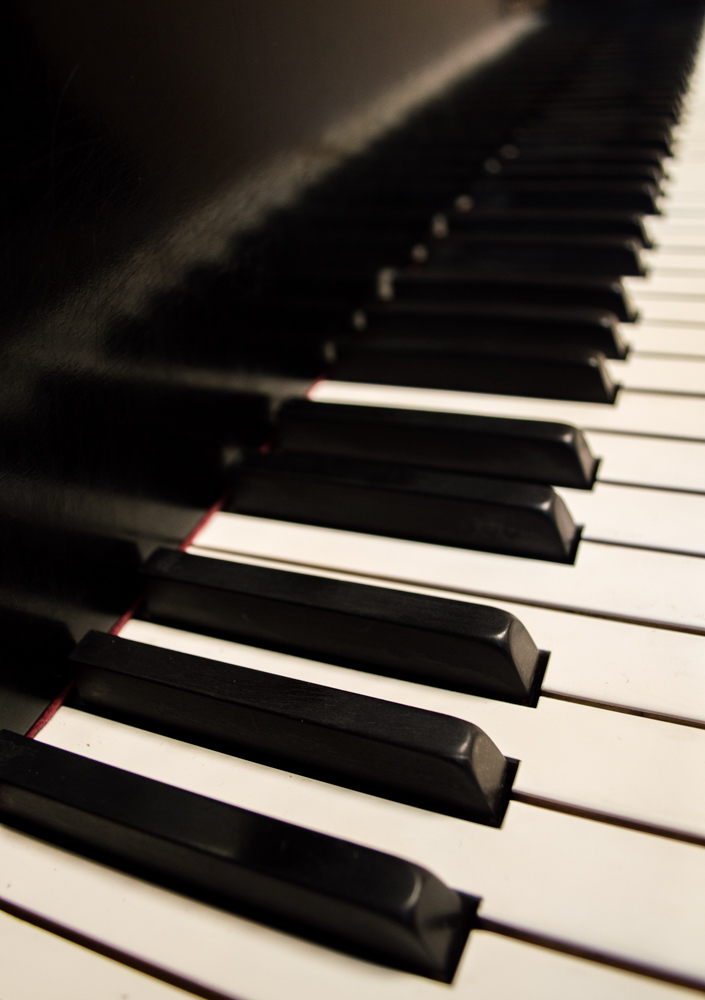 Amara Garibyan
NC: It's just like any hobby you have; you make time for the things you like to do if you have time to do them aside from your work responsibilities and home responsibilities. If you have extra time to do other things, what are you going to fill that time with? Music has proven to be, over the last decade or so, a really great way to fill that.
WW: What advice do you have for students who aren't music majors but who want to continue doing music on their own?
MJ: Keep music as an outlet, but recognize that the way it enhances your life may change over time. Sometimes it's about listening; sometimes about performing; sometimes about studying the social and political elements of it; sometimes about nurturing someone else's love for it.
NC: I would say you want to make time to practice and know that even if you don't think you're that good, you can always get better. You know, if you want to write songs or something, just trust your ability to try it, and don't be afraid to be bad. It's like any kind of writing where you can sit and wait for inspiration to strike, but really you won't get songs written unless you sit down and actually do it.