Students R&R With Some D&D
For a group of seven Lyman residents, Sunday afternoons mean gathering together to take part in the roleplaying game Dungeons and Dragons (D&D). This group is just one of the less than ten groups, known as campaigns, which are estimated to make up Whitman's small but vibrant Dungeons and Dragons scene, according to Jeremiah Silverheart '19.
Silverheart, an avid D&D player, explained the idea of Dungeons and Dragons.
"As a player, you design a character, and in a fantasy setting, and then … under the guidance of a DM [Dungeon Master], you roleplay as your character through both combat and non-combat challenges," Silverheart said.
Variation from game to game is a core aspect of D&D.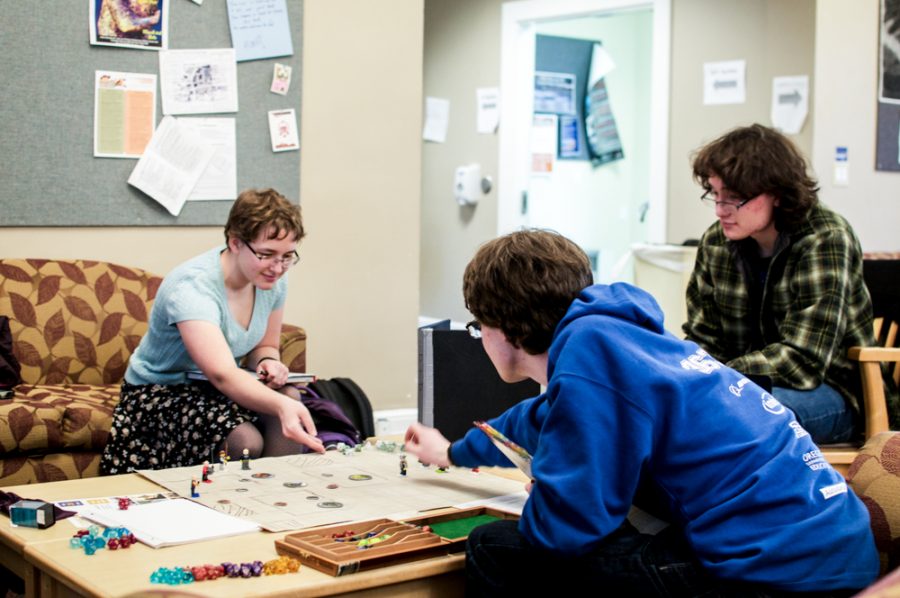 "There is a lot of variation between different campaigns and then also between DMs, which can change up how the experience is," Silverheart said. "There are some campaigns and DMs that are pretty heavy on combat … there's campaigns were there is less combat focus, where there is combat intermittently, but combat is really more of a choice for the character where they attempt to achieve more complex goals."
Variation allows for creativity, making the game appealing to people who enjoy developing characters and exploring a fantasy setting. Landen Sale '21 enjoys this creative aspect of the game.
"It's cool because there is different things to like about it," Sale said. "You come up with a character that you can play during it … Some people take that creative writing part of it really far."
Silverheart joined his first campaign at Whitman during his sophomore year. When he wanted to start his own campaign as a DM, he emailed the Tabletop Games listserv thinking that group of people was likely to know about D&D and be interested in playing.
At Whitman, D&D can be a good way for first-years to meet people and build community. Otto Schwarm '20 joined a campaign on campus early on at Whitman and was excited by the opportunity.
"It was awesome to get an email from [Jeremiah] as a first-year and start playing D&D on campus with a group run by him," Schwarm said.
After playing with Silverheart, Schwarm has began his own campaign as a DM. Apart from Schwarm, this particular campaign is made up entirely of female players.
"Representation is a big issue," Schwarm said. "In popular culture, you almost never see representation of D&D at all, and when you see it, it's always just men playing. In reality, the D&D community is still predominantly male, but in my experience that gender imbalance is much smaller than what the media would lead you to believe."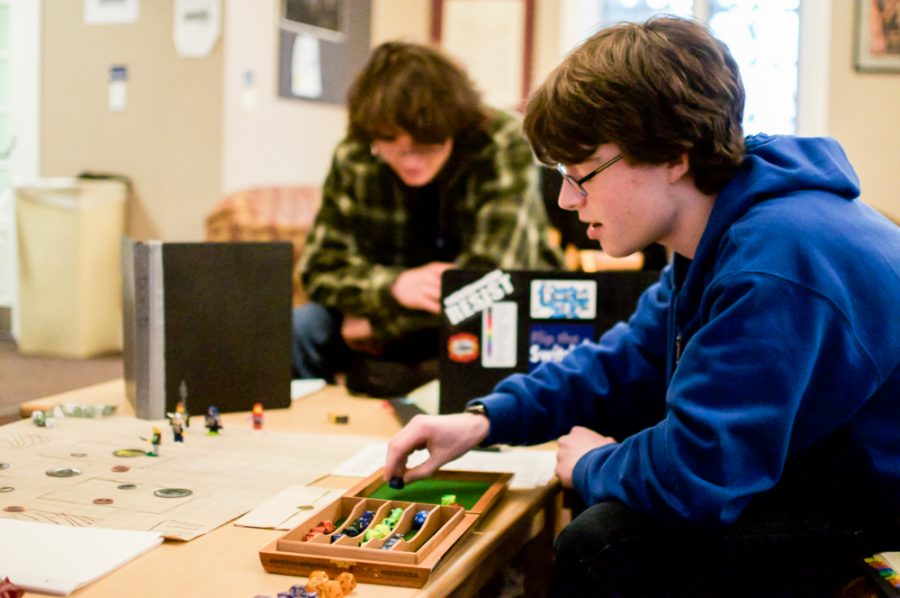 Afton Weaver

For Hunter Hansen '21, her experience as a female D&D player has been positive, but she noted that a gender imbalance does definitely exist.
"Pretty much everyone I know that plays Dungeons and Dragons is a male," Hansen said. "So I felt kind of intimidated about that, but also it's fine."
However, some believe that the culture surrounding gender imbalance in D&D is changing. Liam Dubay '21 noted the increasing visibility of the game in various circles.
"I think maybe that it was more the case in the past, that is was a 'man's world,' but I think it's really great that a lot of people from many different backgrounds are kind of discovering Dungeons and Dragons now, especially in the last few years after the new edition came out," Dubay said. He did add, however, "I think it's something that needs to be worked on, not just in Dungeons and Dragons but in games in general."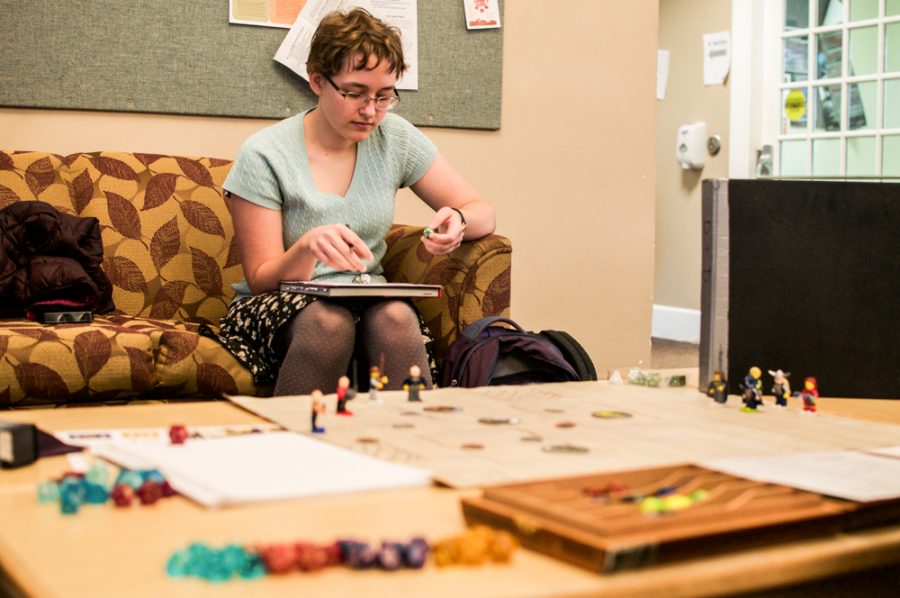 Afton Weaver

Students have found their way into the Dungeons and Dragons world in different ways. Dubay had never played Dungeons and Dragons before coming to Whitman, but then one night sat with people who were talking about the game during dinner and decided to try it out. Sale found out about D&D from an email on the Tabletop Games listserv, which proved to be a positive contribution to his first-year experience.
"It gave me a different social circle to be around which was a good thing, more people to be friends with, more people to talk to," Sale said.
However, even though  the game can create strong individual communities, these communities are not centralized in one unified D&D group on campus.
"There is not really a D&D club because you can't get everyone who is interested all together in a room and have everyone play together," Silverheart said.
Schwarm added, "The game is just not built to be played in that way. It really works best with four to six people."
Currently, there is no list for students to add their names to if they are interested in playing, but Silverheart recommends going to the Tabletop Games club meeting on Saturday nights to look for opportunities to play. Anyone may join, and the long-running nature of the campaigns do not make the game too complex to learn. Mitchel O'Connor '21 summed it up concisely: "The thing is, only one person at the table needs to know the rules."
That person is the DM, who guides the players through the world they created. This makes Dungeons and Dragons easy for beginners.
All in all, playing Dungeons and Dragons is a great way for students to exercise creativity and form small but tight communities on campus. Because of the inherent variation in Dungeons and Dragons, some part of the game is likely to appeal to everyone.
"It's always great to get more people involved in Dungeons and Dragons, and I think a lot of people who think they wouldn't really enjoy it actually do in the end after a bit of convincing," said Dubay.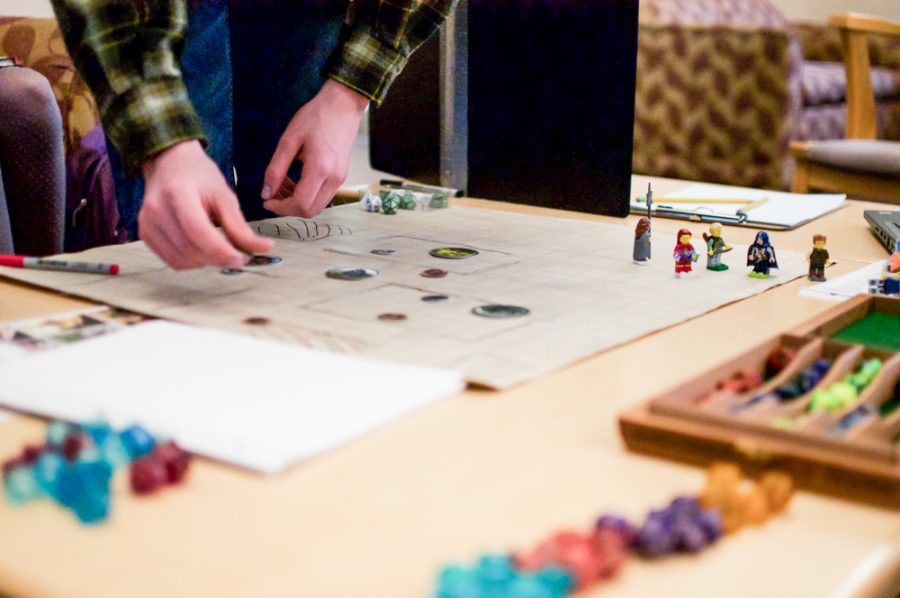 Afton Weaver