Revamping the Past: Vinyl Resurgence
Whether it's the result of nostalgia or a search for high quality music, vinyl is trending again; Whitties are revamping the past.
Atop sophomore Kate Swisher's desk lies all of the things that make her happy: books, chocolate, tea and an electric turntable spinning her favorite vinyl, "Nashville Skyline," by Bob Dylan. For Swisher, listening to vinyl is an unparalleled experience.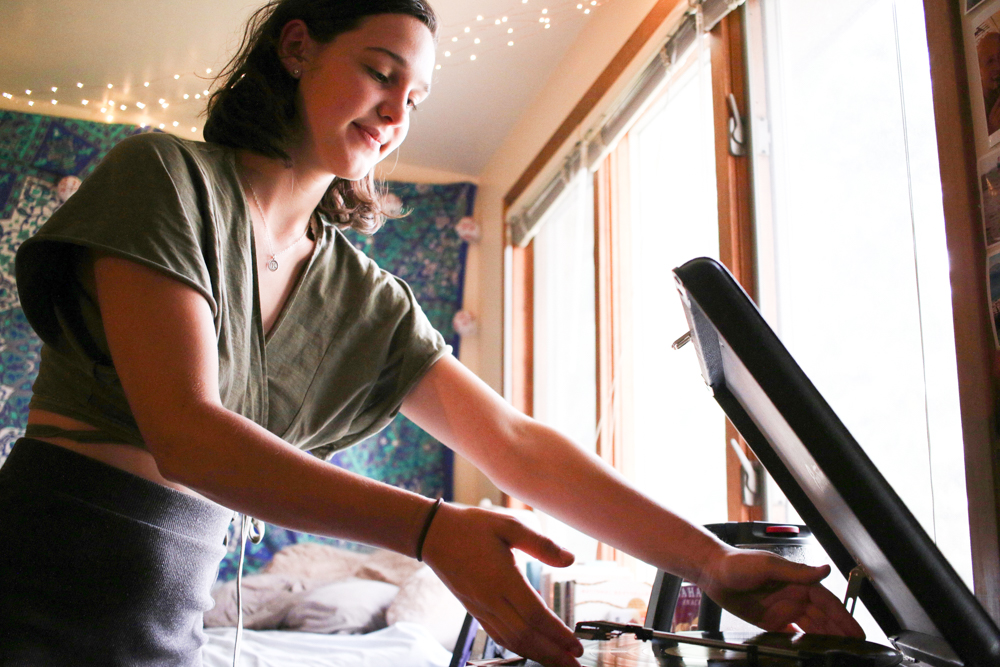 "You get a fuller sound with vinyl because there is no compaction of the music. You hear all the sounds in it," Swisher said.
Swisher enjoys the intentionality an artist uses to create a record. For her, it provides the listener with a deeper understanding of how to listen to the music.
"I just love listening to albums all the way through because I feel like an artist chose to put their songs in a certain order," Swisher said. "You should respect that in terms of how you're going to listen to their piece if you want to listen to a full album."
Swisher is not alone in returning to old trends. Many Whitman students are purchasing records and turntables.
Sophomore Sam Armstrong bought his Audio Technica LP60, a fully automatic stereo turntable system, four years ago when his taste shifted from contemporary music to sounds of the '60s and '70s.
North Bennett
"When I was reading about old artists and talking about them to people, I saw the reoccurring theme of vinyl," Armstrong said. "Vinyl was the common median for music produced around that time."
In the midst of an iTunes and Spotify-infused era, people like Armstrong are looking to vinyl for an in-the-moment experience. Since a record player is not the most convenient way to listen to music, listening to vinyl becomes a deliberate and purposeful pastime that contrasts with our fast-paced world.
"When you listen to music through a streaming service, you are much less likely to be listening to a whole collection of someone's art," Armstrong said. "People can use Spotify and iTunes anywhere, and will often listen to music as just a background to everyday activities. With vinyl, music is more of an activity that exists on its own."
Vinyl turntables can be large, bulky and difficult to transport. While many see this as a reason not to return to vintage formats, Armstrong sees a listening experience void of distractions.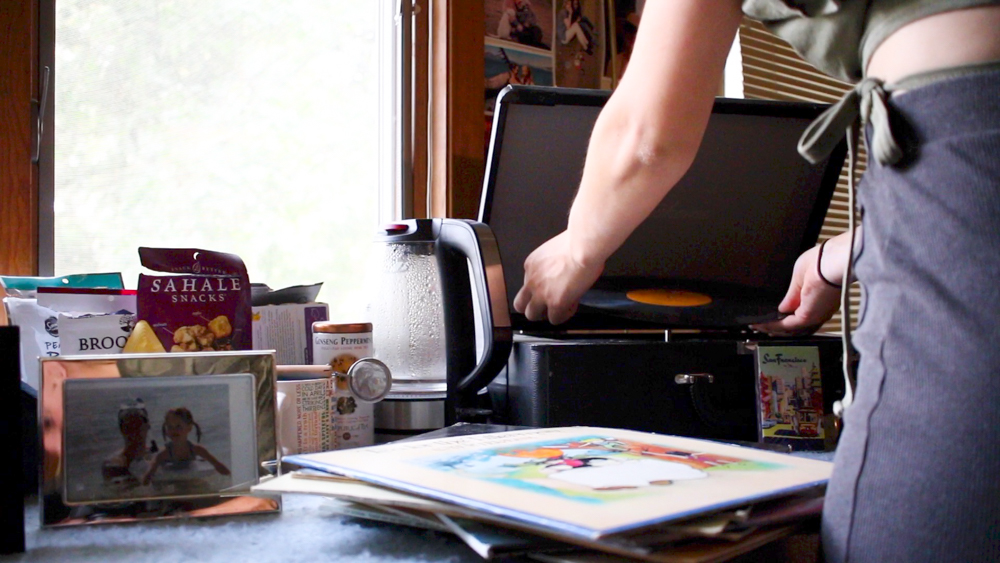 "You are handling records and are required to be somewhat present with the music in order to change records or put an album on another side," Armstrong said. "You can't transport your record player and instead will more likely find yourself sitting down in the same room for hours on end listening to a broader spectrum of a person's artistic ability."
Besides being difficult to transport, another drawback regarding vinyl is that one must be conscious of record quality. The shift in recording methods and consumer preferences has resulted in decreased quality of many records. Armstrong advises people to look for original record pressings and do their research before making a purchase.
"Since how we listen to music has shifted over the years, there has been less of a focus on vinyl as time has gone on," Armstrong said. "In the 1990's, vinyl was as obsolete as it could be. When you start listening to records that are being digitally recorded and put into an analog format, you can hear quite a difference in quality."
Sophomore McKenna Bixby's passion for vinyl stemmed from her dad's collection. She found that vinyl record players not only gave her a tangible way to interact with music, but also allowed her to form connections with people.
"I liked feeling like I was buying something kind of retro," Bixby said. "My parents had a fun time helping me find music to get on vinyl, talking about their record players that they had when they were younger."
Bixby feels the rise in vinyl popularity could help connect others in a way that other music formats cannot.
"I think that it's cool that more people are exploring vinyl," Bixby said. "It allows for cool conversations with people of older generations that had record players. I think that it could connect a lot of people."
As vinyl culture returns, adapts into the modern music world and connects generations, it forms a cycle that continues to spin for decades.