Katy Wills, Columnist

February 4, 2016
Brian Concannon is not what I expected him to be. I envisioned the most prominent U.S. lawyer for human rights in Haiti to be big and loud and oozing with self importance. I expected someone who schmoozes–or at least has an obvious ego. That's not Brian. Brian Concannon is quiet, hard to crack, rarely...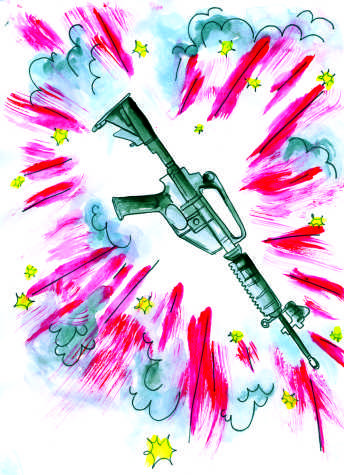 Nathan Fisher

February 21, 2013
Disclaimer: I am a HUGE "Die Hard" fan, and in my book, Bruce Willis is THE MAN.  Needless to say, for months I've been anticipating Valentine's Day, not for the sugar high or the "love is in the air" feeling, but for the premier of "A Good Day to Die Hard," the fifth installment of one of my favorite franchises. After a marathon...
Tags: 25 year, a good day to die hard, alan rickman, anniversery, bad guy, bruce willis, car, CIA, cop, die hard, disappointment, emotion, evil, feelings, Fisher, franchise, friends, fucker, Issue 5, jai courtney, john mcclane, moscow, mother, movie, Nathan, New York, pasco, retire, Review, Russia, theater, usa, villain, yippee-ki-yay
Loading ...
Trinity University (Texas)

5

Feb 16 /