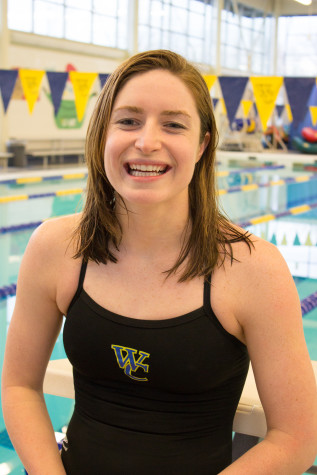 February 27, 2014
Two weekends ago, the Whitman men's and women's swim teams completed their seasons at the Northwest Conference Championships. Though the season could potentially continue for a select group of swimmers, this meet marked the end of another successful season for the team as a whole. With six NWC meet...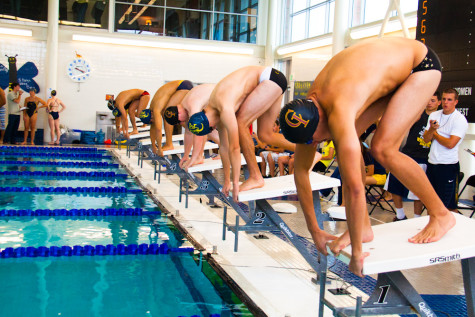 October 20, 2011
With 16 broken records from last season's Northwest Conference  Championships alone, the Whitman swim team has an impressive precedent of success to meet. However, the 2011-2012 season shows a lot of promise, with an emphasis on excellent technique and a crop of quick first-years boosting team talent....
Tags: Bendix, Blomme, College of Idaho, Collins, Gottleib, issue 7, Mahoney, nwc, Roehrig, STL, Tackman, Whitman athletics, Whitman Swimming
Loading ...
SPORTS SCORES
Wednesday, September 25

Women's Soccer

Whitman College 3 - Whitworth 2

Wednesday, September 25

Volleyball

Whitman College 0 - Whitworth 3

Sunday, September 22

Mens Soccer

Whitman College 5 - Linfield 0

Saturday, February 16

Women's Basketball

Whitman College 73 - PLU 62

Saturday, February 16

Women's Tennis

Whitman College 4 - Trinity University (Texas) 5

Saturday, February 16

Men's Tennis

Whitman College 1 - Boise State University 6

Saturday, February 16

Basketball

Whitman College 96 - PLU 78

Saturday, October 6

Volleyball

Whitman College 1 - Linfield 3

Saturday, October 6

Mens Soccer

Whitman College 2 - 1

Sunday, April 16

Men's tennis

Whitman College 8 - Pacific University 1