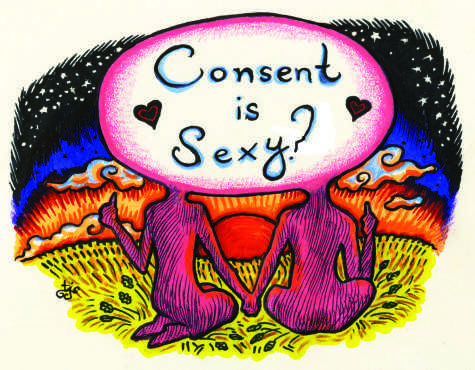 January 30, 2013

Filed under OPINION, Opinion Writers' Blogs
When I interviewed Cynthia Fine, Community Health Educator at Planned Parenthood of Greater Washington and North Idaho, a few months ago about painful sex, we had a great, in-depth conversation about not only pain during intercourse, but sexually transmitted infections; the importance of creating a positive, supportive atmosphere if you're having sex; good com...
October 25, 2012

Filed under Columnists, OPINION
As a high school senior in 2008, I watched the election, boiling over with the indignation of being three months shy of voting in an election relevant to my life. In a week and a half, millions more teenagers will be in the same place. It's our obligation as young voters to keep teens in mind when we vo...
Loading ...
SPORTS SCORES
Saturday, February 16

Women's Basketball

Whitman College 73 - PLU 62

Saturday, February 16

Women's Tennis

Whitman College 4 - Trinity University (Texas) 5

Saturday, February 16

Men's Tennis

Whitman College 1 - Boise State University 6

Saturday, February 16

Basketball

Whitman College 96 - PLU 78

Saturday, October 6

Volleyball

Whitman College 1 - Linfield 3

Saturday, October 6

Mens Soccer

Whitman College 2 - 1

Sunday, April 16

Men's tennis

Whitman College 8 - Pacific University 1

Saturday, April 15

Men's tennis

Whitman College 9 - George Fox University 0

Saturday, April 15

Baseball

Whitman College 1 - Linfield 4

Saturday, April 15

Baseball

Whitman College 2 - Linfield 7