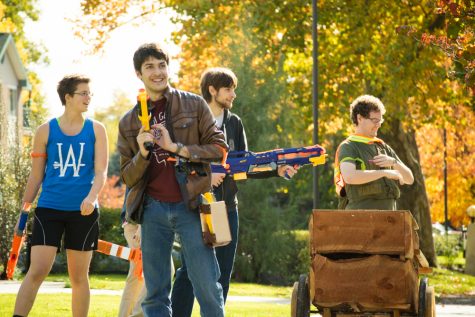 Eric Anderson, A&E Editor

October 27, 2016
Zombies lurked on Ankeny Field and the Four Horsemen of the Apocalypse rode through Whitman's campus last week as this semester's week-long "Humans vs. Zombies" game commenced. Around 40 students participated in the game, marked by bright orange bandannas, nerf guns and a simulated hunger for...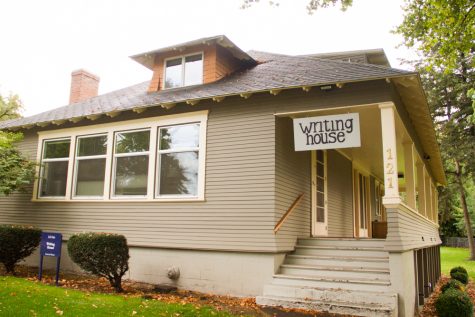 Eric Anderson, A&E Editor

October 5, 2016
The heat was on this past Sept. 29, when the denizens of the Writing Interest House invited Whitman students to attend their Haiku Death Match. Visitors and residents alike were challenged to craft a sharp, witty haiku in 60 seconds, based on prompts that could vary from "flashlights" to "hickeys" and...
Loading ...
SPORTS SCORES
Wednesday, September 25

Women's Soccer

Whitman College 3 - Whitworth 2

Wednesday, September 25

Volleyball

Whitman College 0 - Whitworth 3

Sunday, September 22

Mens Soccer

Whitman College 5 - Linfield 0

Saturday, February 16

Women's Basketball

Whitman College 73 - PLU 62

Saturday, February 16

Women's Tennis

Whitman College 4 - Trinity University (Texas) 5

Saturday, February 16

Men's Tennis

Whitman College 1 - Boise State University 6

Saturday, February 16

Basketball

Whitman College 96 - PLU 78

Saturday, October 6

Volleyball

Whitman College 1 - Linfield 3

Saturday, October 6

Mens Soccer

Whitman College 2 - 1

Sunday, April 16

Men's tennis

Whitman College 8 - Pacific University 1