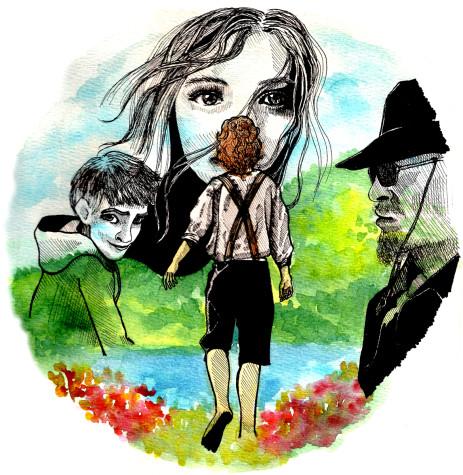 Nathan Fisher

November 26, 2012
The holidays are fast approaching––oh yeah, finals too––so here's a quick peek at some movies we can look forward to seeing now through winter break. Actually, two big blockbusters have already come out: Daniel Craig stars in the latest 007 installment, "Skyfall" (Nov. 9), packed with cool stunt...
Tags: 007, accent, alec, andy serkis, animation, anne, avengers, badass, baldwin, baron, bette midler, bigelow, billy crystal, blood, bradley cooper, breaking dawn, chris, Christmas, christopher, circuit 5, circuit issue 5, civil war, classic, clause, Cohen, crowe, daniel craig, day, dicaprio, django, easter bunny, elijah wood, Film, Finals, Fisher, foxx, France, gun, gunfire, hathaway, Hill, hobbit, Holiday, hugh, i dreamed a drea, ian mckellen, isla, jack frost, jack reacher, jackman, james bond, jamie, jean, Jennifer Lawrence, Jonah, jude, kathyrn, kids, law, leonardo, les miserables, Lord Of The Rings, Martin freeman, movie, Muppets, musical, Nathan, parental guidance, pine, prequel, presents, quentin, rise of the guardians, russell, sacha, samuel L. Jackson, Santa, silver linings playbook, skyfall, tatantino, theater, tolkien, tom cruise, tooth fairy, Twilight, unchained, unexpected journey, violnce, walla, Walla Walla, waltz, zero dark thirty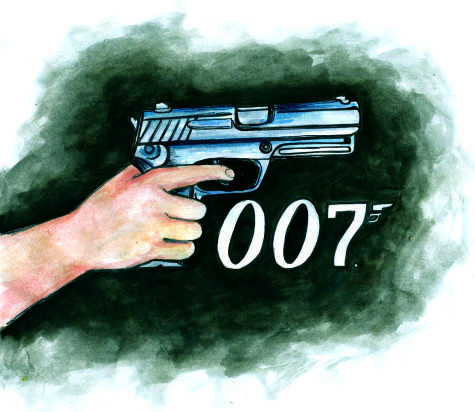 Nathan Fisher

November 15, 2012
This year marks the historic 50-year anniversary of the James Bond franchise (remember Sean Connery in the 1962 classic "Dr. No"?). Not surprisingly, I had no problem convincing six carloads of friends to attend the midnight premiere of "Skyfall," the 23rd Bond movie, starring Daniel Craig. And we were certainly not disappoint...
Tags: 50, agent, Alcohol, anniversary, aston, bardem, ben, bond, bond girl, british, comic, computer, craig, critic, daniel, dench, dr. no, emotionless, England, evil, Film, Fisher, gadget, Humor, Issue 11, james, javier, judy, m, martin, martini, mi6, movie, Nathan, q, quantum of solace, Review, sean connery, skyfall, SPORTS, spy, whishaw, Whitman
Loading ...
Trinity University (Texas)

5

Feb 16 /