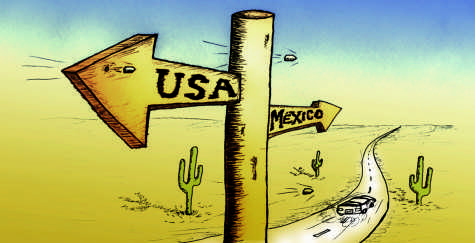 Nathan Fisher

January 24, 2013
After the break, I wanted to start off the new year with a bang. Arnold Schwarzenegger's return to the big screen as the sheriff in "The Last Stand" seemed like a good bet. Unfortunately, the Governator's comeback flick after a 10-year hiatus did not deliver the pop I had anticipated. "The Last Stand" is pr...
Tags: alexander, arnold, bannister, california, cartel, collecter, cortez, Drugs, FBI, Fisher, governator, gun, guzman, Issue 1, jackass, jaimie, john, johnny, knoxville, lapd, last, luis, Mexico, movie, narcotics, Nathan, owens, police, ray, Review, schwarzenegger, sheriff, stand, terminator, the last stand, theater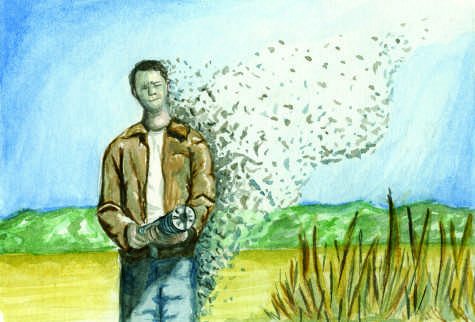 Nathan Fisher

October 4, 2012
Returning to two-dimensional viewing this week, I just couldn't resist seeing another bloody, violent movie set in the future. "Looper," a sci-fi action thriller, takes the time travel premise in "Terminator" and "Back to the Future" and spins a mind-bending thriller that hits a home run. "Looper" opens in the year 2044 with Joe (Joseph Gordon-Levitt), a looper,...
Tags: 2001, arnold, blood, bruce willis, california, critic, emily blunt, Film, Fisher, future, genre, HAL, identification, Issue 5, jeff daniels, joe, joseph gordon-levitt, kooper, looper, mob, moral, movie, Murder, Mystery, Nathan, phone book, Review, sarah connor, schwarzenegger, sci-fi, siri, space odyssey, telekinesis, terminator, thriller, time travel, twists, violent
Loading ...
SPORTS SCORES
Wednesday, September 25

Whitman College 3 - Whitworth 2

Wednesday, September 25

Whitman College 0 - Whitworth 3

Sunday, September 22

Whitman College 5 - Linfield 0

Saturday, February 16

Whitman College 96 - PLU 78

Saturday, February 16

Whitman College 73 - PLU 62

Saturday, February 16

Whitman College 4 - Trinity University (Texas) 5

Saturday, February 16

Whitman College 1 - Boise State University 6

Saturday, October 6

Whitman College 1 - Linfield 3

Saturday, October 6

Whitman College 2 - 1

Sunday, April 16

Whitman College 8 - Pacific University 1

Saturday, April 15

Whitman College 1 - Linfield 4

Saturday, April 15

Whitman College 15 - Linfield 5