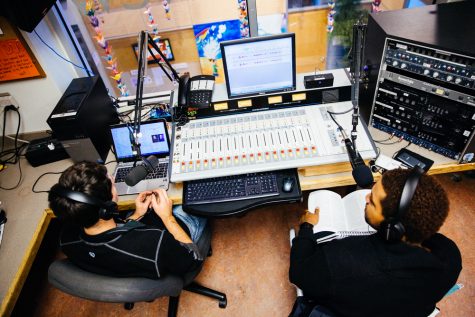 Eric Anderson, A&E Editor

October 20, 2016
According to the hosts of "A Changing Tide: The Presidency, Past and Present (A Philosophical Investigation)," senior economics and psychology major Trevor Press and senior philosophy major Zach Turner, the long title of their show is no accident. "We pride ourselves on our long titles," Press said. "We want ...
Ben Shoemake, Columnist

March 10, 2016
When Hillary Clinton called for greater accountability during her speech in Harlem, it was a groundbreaking moment.
Loading ...
SPORTS SCORES
Wednesday, September 25

Whitman College 3 - Whitworth 2

Wednesday, September 25

Whitman College 0 - Whitworth 3

Sunday, September 22

Whitman College 5 - Linfield 0

Saturday, February 16

Whitman College 96 - PLU 78

Saturday, February 16

Whitman College 73 - PLU 62

Saturday, February 16

Whitman College 4 - Trinity University (Texas) 5

Saturday, February 16

Whitman College 1 - Boise State University 6

Saturday, October 6

Whitman College 1 - Linfield 3

Saturday, October 6

Whitman College 2 - 1

Sunday, April 16

Whitman College 8 - Pacific University 1

Saturday, April 15

Whitman College 1 - Linfield 4

Saturday, April 15

Whitman College 15 - Linfield 5