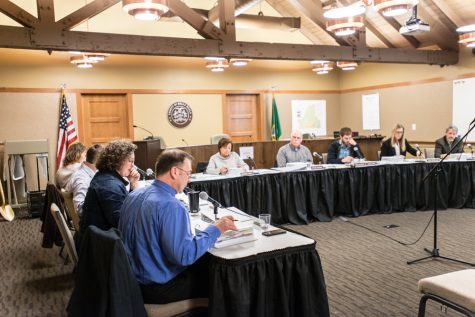 Ben Kunz and Christy Carley

February 15, 2018
On November 29, 2017, Darlene and Perry Dozier filed an amendment to the Zoning Code Text Amendments through the Community Development Department to allow them to start bottling water on their farmland in Waitsburg. The proposal has two components: the first would amend the Walla Walla County Code to ...
Kate Grumbles, News Reporter

September 15, 2016
The Nestle America company will not build a $50 million water bottling plant in Waitsburg. Nestle's proposed project would have tapped Waitsburg's water supply, using around 150 million gallons of Waitsburg's spring and well water. The company had offered to build a bottling plant that would provide 50 j...
Loading ...
Trinity University (Texas)

5

Feb 16 /