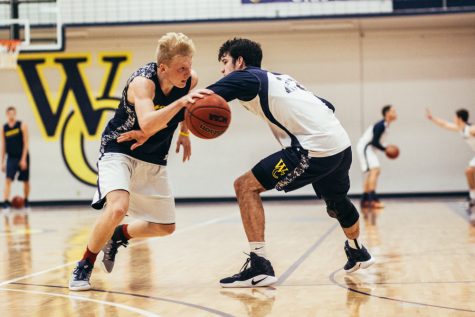 Daniel Charlton, Sports Editor

November 10, 2016
As Whitman's campus settles in for the upcoming winter, three things are for certain: the temperatures will grow colder, election results will feel like a dream and the Whitman men's basketball team will continue to be competitive on the court.  In the most recent preseason poll released by D3Hoops.com, the Blues...
Cherokee Washington, Sports Reporter

November 3, 2016
Two weeks ago at the 2016 Whitworth Invitational, the Whitman women's golf team dominated their NWC competition, earning themselves the No.2 spot in the nation within Division III varsity golf. Heading into the tournament, Whitman sat at a No. 8 standing, which was quickly altered with the stellar pe...