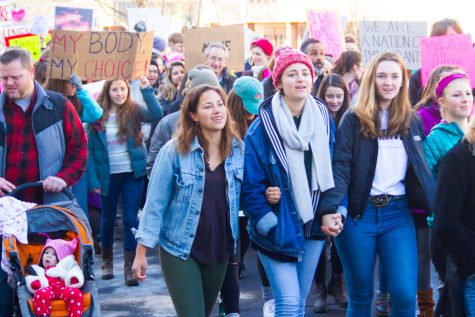 Chris Hankin, News Editor
January 26, 2017
Filed under Front Page Slideshow, NEWS, VIDEOS
Less than 24 hours after former businessman Donald J. Trump was sworn into office as president of the United States, protestors took to the streets in more than 200 cities across the country and across the globe. More than one million people came together in their separate locales to support one another...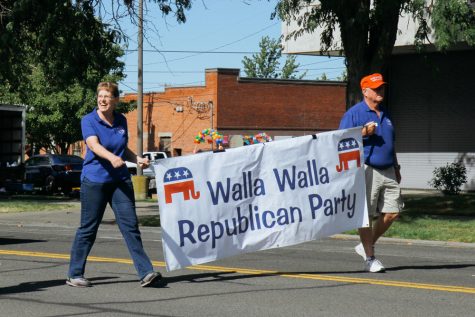 Olivia Gilbert, Feature Editor
September 8, 2016
Filed under FEATURE
If you walked by the Walla Walla County Republican Headquarters in the red brick building on Second Avenue last week, you would not have found a soul there. Travel about a mile south though, and you would have found, amid the smell of fried dough and the mechanical whirs and jerks of a dozen carnival r...
Tags: Bill Bryant, Cathy McMorris Rodgers, Chris Vance, county fair, Dan Nims, Election, election 2016, Emily Strode, Gary Downing, gubernatorial race, Jared Frerichs, Jay Inslee, Jim Johnson, Joe Pakootas, Nancy Monacelli, patty murray, Rebecca Francik, secretary of state, Steve Schmidt, Tina Podlodowski, Todd Kimball, voting, Walla Walla, walla walla county, Walla Walla County Democrats, Walla Walla County Republicans, washington, Whitman College, Whitman Wire
POLLS
Loading ...
SPORTS SCORES
Sunday, April 16

Men's tennis

Whitman College 8 - Pacific University 1

Saturday, April 15

Baseball

Whitman College 2 - Linfield 7

Saturday, April 15

Baseball

Whitman College 1 - Linfield 4

Saturday, April 15

Women's lacrosse

Whitman College 15 - Linfield 5

Saturday, April 15

Men's tennis

Whitman College 9 - George Fox University 0

Friday, April 14

Baseball

Whitman College 3 - Linfield 12

Friday, April 14

Women's lacrosse

Whitman College 16 - University of Puget Sound 5

Sunday, April 9

Women's tennis

Whitman College 8 - Pacific Lutheran University 1

Saturday, April 8

Women's tennis

Whitman College 9 - University of Puget Sound 0

Monday, March 27

Baseball

Whitman College 3 - No. 18 Pacific Lutheran University 10