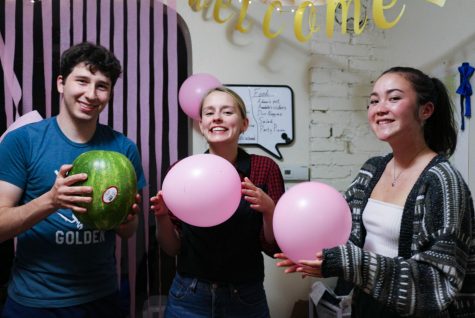 Rosa Woolsey, News Reporter

May 13, 2020
As the Class of 2020 reconciles with their last few weeks at Whitman, they are also finishing their final assessments under completely unexpected circumstances. Social distancing and online distance-learning have tinged their concluding experience with a sense of loss. Senior studio art major Ellen Ingwerson desc...
Olivia Gilbert, Columnist

February 4, 2016
The air smells medicinal and stale. To your left lies a pile of crumpled tissues. To your right, a half-empty bottle of Dayquil and a mug of cold tea you wish someone could reheat. At your feet festers a plate of food that has long since lost its enticement. And between it all, on a throne of blankets,...
January 28, 2016
At some point along the road – I suspect in high school – I started going through the motions instead of actually feeling anything.
Loading ...
Trinity University (Texas)

5

Feb 16 /