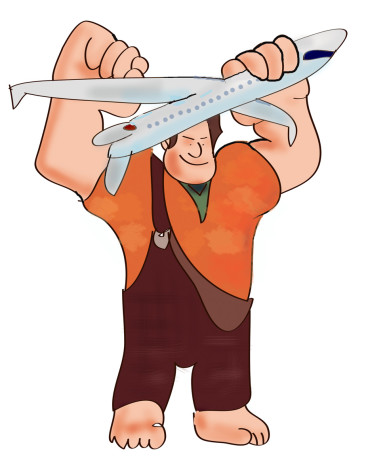 Nathan Fisher

November 8, 2012
Two new releases caught my eye this week, "Wreck-It Ralph" and "Flight," and because I thoroughly enjoyed both of these polar opposite movies, I'm writing a twofer this week. Enjoy! First up, "Wreck-It Ralph" is an animated kids' movie about video game characters in an arcade. After the gamers leave the arcade, the characters of each video game have their own lives and c...
Tags: Alcohol, animation, crash, Denzel Washington, don cheadle, Drugs, fis it felix, Fisher, flight, Humor, Issue 10, jack mcbrayer, jane lynch, john c riley, john goodman, jump, kids, moral, movie, Movies, Nathan, nudity, PG, pilot, R, Review, sarah silverman, sex, sugar rush, sully sullenberger, Thanksgiving, videogame, whip, wreck it ralph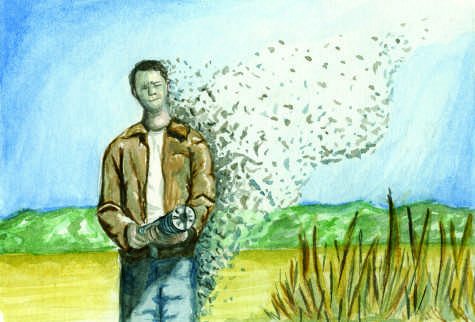 Nathan Fisher

October 4, 2012
Returning to two-dimensional viewing this week, I just couldn't resist seeing another bloody, violent movie set in the future. "Looper," a sci-fi action thriller, takes the time travel premise in "Terminator" and "Back to the Future" and spins a mind-bending thriller that hits a home run. "Looper" opens in the year 2044 with Joe (Joseph Gordon-Levitt), a looper,...
Tags: 2001, arnold, blood, bruce willis, california, critic, emily blunt, Film, Fisher, future, genre, HAL, identification, Issue 5, jeff daniels, joe, joseph gordon-levitt, kooper, looper, mob, moral, movie, Murder, Mystery, Nathan, phone book, Review, sarah connor, schwarzenegger, sci-fi, siri, space odyssey, telekinesis, terminator, thriller, time travel, twists, violent
Loading ...
Trinity University (Texas)

5

Feb 16 /