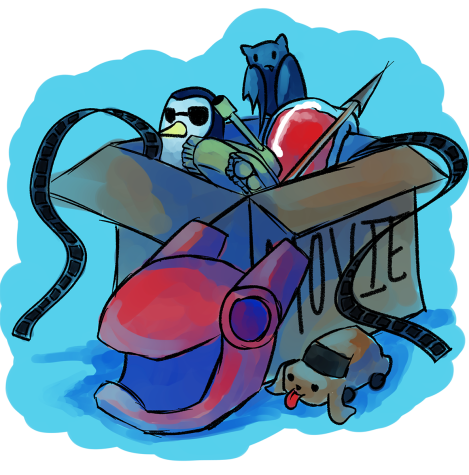 Nathan Fisher

September 11, 2014
Illustration by Lya Hernandez. For the past three years at Whitman (I feel old), I have used my weekly trip to the movie theater to keep me sane. This semester, with my film thesis, oral exams and math written exams looming, the movie industry better offer some high-octane escapisms to keep me fr...
Tags: #mockingjay, 2, a walk among the tombstones, Academy Awards, big hero 6, boxtrolls, Brad Pitt, charlie day, chris pine, Christopher Nolan, coraline, dark knight, denzel Washinton, dracula untold, dumb and dumberjim carrey, equalizer, Fisher, frozen, fury, Harry Potter, horrible bosses, hostage, hunger games, illustration, Inception, interstellar, jason bateman, jason sudeikis, jeff daniels, Jennifer Lawrence, kid, kidnap, laika, Liam Neeson, Lya Hernandez, matthew mcconaghey, movie, Nathan, paranorman, penguins, penguins of madagascar, preview, Review, senior, sequel, skills, spinoff, star trek, taken, true blood, Twilight, vampire, Whitman, world war II, wreck it ralph
Tristan Gavin

October 18, 2012
As we enter the second half of the semester, most first-years are getting settled into the rhythm of college life. Some first-years, however, still have not yet set foot on campus as enrolled students. While most Scrambles found their way back to campus prior to classes, one group of students remains...
Loading ...
Trinity University (Texas)

5

Feb 16 /