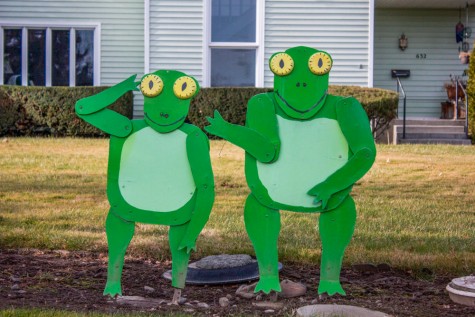 Hannah Bartman, Feature Editor

February 18, 2016
Ten miles away, just a hop, skip, and a jump from campus, a new species extinction crisis is emerging. Over the past ten years, Milton-Freewater, or better known by some as Muddy Frogwater, has been defined in part by its wooden frog sculptures.
Karah Kemmerly

February 28, 2013
Looking for a change of scenery? It might seem like Walla Walla is in the middle of nowhere, but there are actually plenty of options for students looking to get away for a while. Below are some of Whitties most favorite places to visit for a day-trip out of Walla Walla. Waitsburg Drive just 20 miles east, and...
Kelsey Kennedy

April 5, 2012
The town of Milton-Freewater, Ore.––affectionately known among locals as "Muddy-Frogwater" for its ubiquitous frog imagery––is within easy reach of Whitties looking for a day trip off campus. Just 10 miles south of Whitman, Milton-Freewater's location in the Walla Walla Valley Wine Appellation...