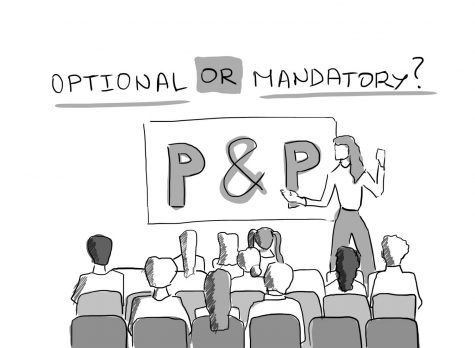 Dana Walden, Opinion Editor

February 20, 2020
This year's Power & Privilege (P&P) Symposium theme is "build bridges and not walls." As you attend sessions and consider this structural metaphor, I would like you to think of the symposium's actual structure. While P&P sessions tackle the controversies of Greek life and queer faith, ...
Georgia Lyon, News Editor

November 17, 2016
Numbers may add to Whitman's ability to improve its campus climate. Last spring, students, faculty and staff at Whitman filled out the anonymous campus climate survey administered in February of 2016. The Whitman Inclusion Diversity and Equity council (WIDE) used the general format of the campus ...
Loading ...
SPORTS SCORES
Wednesday, September 25

Whitman College 3 - Whitworth 2

Wednesday, September 25

Whitman College 0 - Whitworth 3

Sunday, September 22

Whitman College 5 - Linfield 0

Saturday, February 16

Whitman College 96 - PLU 78

Saturday, February 16

Whitman College 73 - PLU 62

Saturday, February 16

Whitman College 4 - Trinity University (Texas) 5

Saturday, February 16

Whitman College 1 - Boise State University 6

Saturday, October 6

Whitman College 1 - Linfield 3

Saturday, October 6

Whitman College 2 - 1

Sunday, April 16

Whitman College 8 - Pacific University 1

Saturday, April 15

Whitman College 1 - Linfield 4

Saturday, April 15

Whitman College 15 - Linfield 5