Eleanor Dudley, Feature Reporter

May 11, 2020
Whipping around the track, the Walla Walla Sweets Rollergirls navigate offense and defense in tandem. Solidarity and strength dominate their sport; power is channeled into play. This transformative atmosphere is created by a community of badass women who show up for themselves and each other. Roller...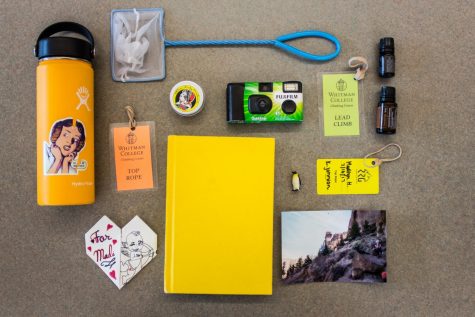 Callie Brown and Samarah Uribe Mendez

May 15, 2018
We asked four students to bring us objects that they deem significant–things that they have accumulated over their time at Whitman and from their lives before. Taken out of the context of their rooms and their lives, we explore memory and identity through the chosen items. But what were the qualifier...