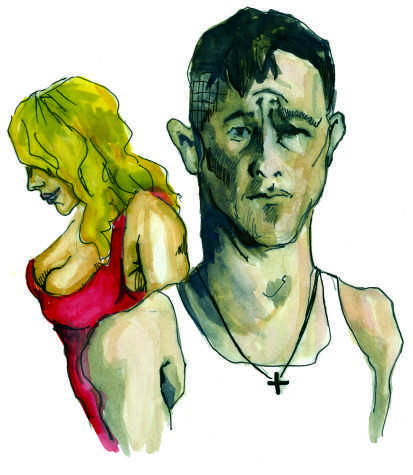 Nathan Fisher

October 3, 2013
Moviegoers in Walla Walla hit the jackpot this weekend when several promising new movies were released. My choices were boiled down to porn versus drinking buddies, and Joseph Gordon-Levitt's new comedy about porn addiction, "Don Jon," won. That's right, an R-rated kind of pornographic dramatic comedy entertained! "Don Jon" follows the day-to-...
Tags: accent, addict, Alcohol, anne hathaway, channing tatum, Comedy, director, don jon, drama, dramatic, drinking buddies, Film, first, first date, Fisher, glenne headly, graphic, illustration, Inception, jersey, joeseph gordon levitt, julianne moore, looper, Marijuana, masturbating, movie, Nathan, neaked, popcorn, porn, R, relationship, Review, rom com, scarlett johansson, sex, Sophie Cooper-Ellis, theater, tony danza, Walla Walla, writer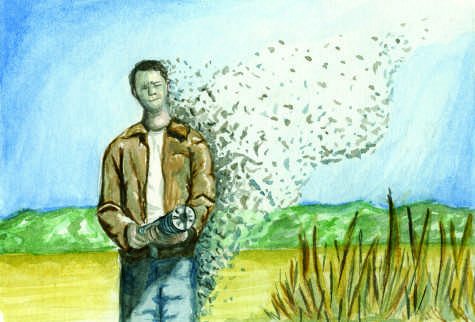 Nathan Fisher

October 4, 2012
Returning to two-dimensional viewing this week, I just couldn't resist seeing another bloody, violent movie set in the future. "Looper," a sci-fi action thriller, takes the time travel premise in "Terminator" and "Back to the Future" and spins a mind-bending thriller that hits a home run. "Looper" opens in the year 2044 with Joe (Joseph Gordon-Levitt), a looper,...
Tags: 2001, arnold, blood, bruce willis, california, critic, emily blunt, Film, Fisher, future, genre, HAL, identification, Issue 5, jeff daniels, joe, joseph gordon-levitt, kooper, looper, mob, moral, movie, Murder, Mystery, Nathan, phone book, Review, sarah connor, schwarzenegger, sci-fi, siri, space odyssey, telekinesis, terminator, thriller, time travel, twists, violent
Loading ...
Trinity University (Texas)

5

Feb 16 /