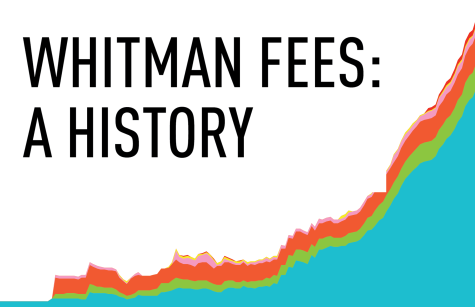 Shelly Le

April 5, 2012
Whitman College recently released its student fees for the 2012-2013 academic year.  Tuition for next year is set at $41,790, a four percent increase from last year's tuition. This is the lowest tuition increase the college has had since 2000. Despite this lower-than-average tuition increase, the growing...
Tags: applying for Whitman, diversity, Financial Aid, George Bridges, going to Whitman, Issue 9, Liberal Arts Education, need-blind, need-blind admissions, need-sensitive, need-sensitive admissions, Peter Harvey, Tony Cabasco, Tuition increase, Value of a liberal arts education, Value of Education, Whitman College, Whitman Financial Aid
amyhasson

March 11, 2012
Finding a job post-graduation can be more difficult than finding an open table at the library during finals week. With the right connections and an entrepreneurial approach however, Whitman students might be able to create their own jobs and turn their passions into a career. First-year students Amy...
Loading ...
Trinity University (Texas)

5

Feb 16 /