Eric Anderson, A&E Writer

September 24, 2015
It's easy to be cynical about the state of the film industry these days when it is seemingly driven by nothing but greed and producing nothing but expensive franchise sequels (or remakes) and restricting the top billings to white male superstars. This year, however, the summer box office tells...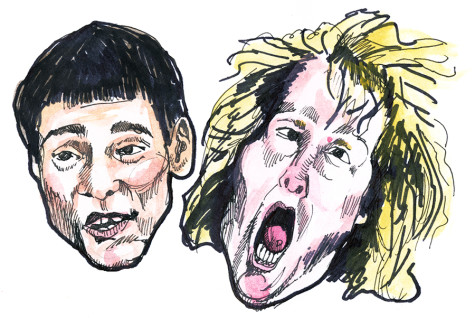 Nathan Fisher

November 20, 2014
Illustration by Sophie Cooper-Ellis. After a long pre-holiday week, nothing seemed better than heading to the movie theater for some mindless entertainment. "Dumb and Dumber To" was certain to kill off a few brain cells but seemed like a worthy choice.  Sure, I was only one year old when the first ...
Tags: 2, 300, dumb and dumber, dumb and dumber 2, dumb and dumber to, Farrelly brothers, harry and lloyd, illustration, independence day, indian jones, jeff daniels, jim carrey, jurassic world, KEN, kick ass, money, Movie Review, nathan fisher, Rachel Melvin, Review, rob riggle, sequel, Sophie Cooper-Ellis, ted, theater, unfunny, Waste
Loading ...
Trinity University (Texas)

5

Feb 16 /