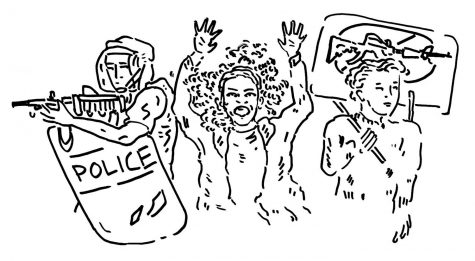 Rina Cakrani, Columnist

April 5, 2018
The March for our Lives was hypocritical, despite the good intentions and message behind it. The conditions from which it emerged and the positive media coverage that it received due to the demographics that were involved make it hypocritical and oblivious to the radical problems that should have bee...
Megumi Rierson, staff writer

February 25, 2016
It's no secret that Whitman students take pride in putting the capital L "Liberal" in Liberal Arts, but this week we have really outdone ourselves. Following legendary Supreme Court Justice Antonin (or Anthony, depending on your allegiances to Michelle Bachmann) Scalia's sudden death, Whitma...
Loading ...
Trinity University (Texas)

5

Feb 16 /