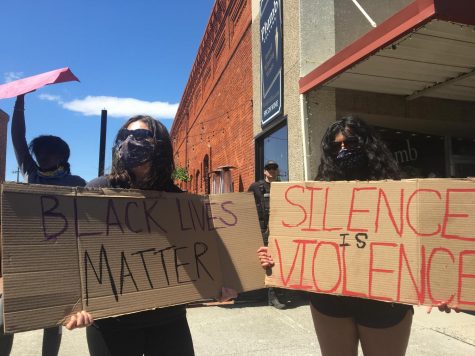 Rosa Woolsey, Staff Reporter

June 4, 2020
Lindsey Luna was driving home on Friday morning when she saw a woman standing at Land Title Plaza in downtown Walla Walla, holding a sign that read "justice." Luna, a Latina community advocate, decided to join the lone demonstrator, inviting a few more friends out in their effort to stand up for Bl...
Alasdair Padman, Emma Fletcher-Frazer, and Ella Meyers

June 3, 2020
Content Warning: This editorial includes discussion of racially-motivated violence and police brutality. The same applies to many of the links. In the past week, cities have erupted in protest in response to the murder of George Floyd. While his murder, and that of Ahmaud Arbery and Breonna Taylor,...
Loading ...
Trinity University (Texas)

5

Feb 16 /