October 11, 2012

Filed under OPINION
This column was written by Walla Walla community member Jade Poncy. For a small isolated town, Walla Walla has a surprising number of clubs and programs for the Lesbian/Gay/Bisexual/Transgender/Queer community. Whitman, Walla Walla Community College and Walla Walla High School all have clubs working ...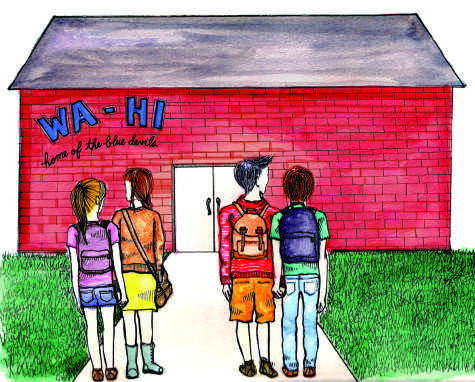 October 11, 2012

Filed under Front Page Slideshow, NEWS, News Highlight
Walla Walla High School has over 25 active student-organized clubs, but until last year there was no Gay-Straight Alliance. Senior Gabe Gonzales and juniors Tegan Coleman and Rosa Tobin knew that their school lacked a unified safe space for GLBTQ-identified students. Last September, the three students came together to create the resourc...
Loading ...
SPORTS SCORES
Saturday, February 16

Women's Basketball

Whitman College 73 - PLU 62

Saturday, February 16

Women's Tennis

Whitman College 4 - Trinity University (Texas) 5

Saturday, February 16

Men's Tennis

Whitman College 1 - Boise State University 6

Saturday, February 16

Basketball

Whitman College 96 - PLU 78

Saturday, October 6

Volleyball

Whitman College 1 - Linfield 3

Saturday, October 6

Mens Soccer

Whitman College 2 - 1

Sunday, April 16

Men's tennis

Whitman College 8 - Pacific University 1

Saturday, April 15

Men's tennis

Whitman College 9 - George Fox University 0

Saturday, April 15

Baseball

Whitman College 1 - Linfield 4

Saturday, April 15

Baseball

Whitman College 2 - Linfield 7