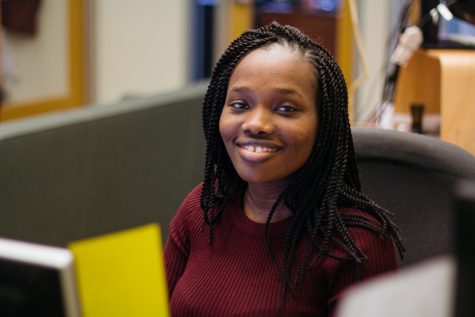 Olivia Gilbert, Feature Editor

February 2, 2017
Regardless of whether they receive work study or not, ask the average Whittie to define 'work study,' and chances are they will have a difficult time answering completely. While most know the term refers to financial aid, few know precisely how work study operates on campus and in students' lives. Faith...
Lane Barton

September 17, 2015
While Whitman's aid process works for most people, as evidenced by the relatively low average debt with which students leave, it does not work for all. Unusual family circumstances can result in students' aid being cut during their later years in college, when it is more difficult to transfer both emotionally and academically.
Molly Johanson

November 17, 2011
For high school seniors, college application season is fast approaching. The complicated algorithm of deciding where to apply depends on many factors and can be made all the more difficult if students are choosing a college without ever visiting campus. For about 80 high school seniors considering...