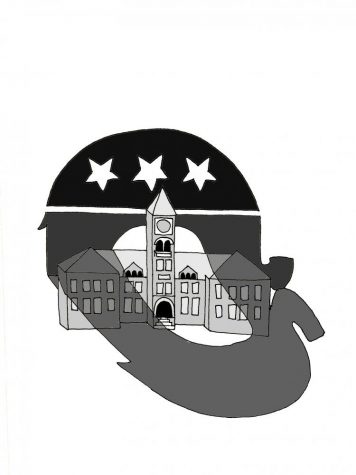 India Flinchum, Columnist

September 28, 2017
While Whitman can often feel like an echo-chamber of liberal thought, the surrounding city of Walla Walla poses a stark contrast to the ultra-liberal ideology that permeates our campus. In fact, roughly 53.7 percent of Walla Walla voted for Donald J. Trump during the 2016 general election. Besides,...
Cyril Burchenal, Columnist

April 27, 2017
Whitman has a respectable tradition of social justice and activism. As Whitties, we aspire to create the most comfortable and accepting environment for our fellow students. It is that ability to change that makes our community so cohesive and empathetic. This willingness to put our opinions up for c...
Loading ...
SPORTS SCORES
Saturday, February 16

Women's Basketball

Whitman College 73 - PLU 62

Saturday, February 16

Women's Tennis

Whitman College 4 - Trinity University (Texas) 5

Saturday, February 16

Men's Tennis

Whitman College 1 - Boise State University 6

Saturday, February 16

Basketball

Whitman College 96 - PLU 78

Saturday, October 6

Volleyball

Whitman College 1 - Linfield 3

Saturday, October 6

Mens Soccer

Whitman College 2 - 1

Sunday, April 16

Men's tennis

Whitman College 8 - Pacific University 1

Saturday, April 15

Men's tennis

Whitman College 9 - George Fox University 0

Saturday, April 15

Baseball

Whitman College 1 - Linfield 4

Saturday, April 15

Baseball

Whitman College 2 - Linfield 7