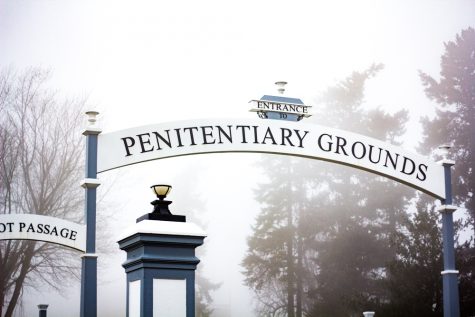 Rachel Needham, Staff Reporter

February 16, 2017
Around ten o'clock on the night of January 4, 1993, Timothy Kaufman-Osborn stood outside the Washington State Penitentiary in Walla Walla. A little after midnight on January 5, Westley Allan Dodd would face the death penalty on three counts of aggravated first-degree murder. Not only would Dodd's execution be the first in Washington State in 27 years, but it would also be the first legal hanging in the US since 1965.
Shelly Le

October 6, 2011
1,267 The number of government-sanctioned executions in the United States since 1976. 2.3 million The average cost of a death penalty case in Texas. 5 Number of executions in Washington state since 1976. 96 Number of countries that have abolished the death penalty for all crimes. 5th Rank...
Allison Bolgiano

September 23, 2010
Early on Friday, Sept. 10, as most Whitman students slept or put in their final hours on homework, a few miles away Washington State murdered a man. In its first execution since 2001, the state of Washington ended the life of Cal Coburn, a man convicted of raping, torturing and then murdering Holly...