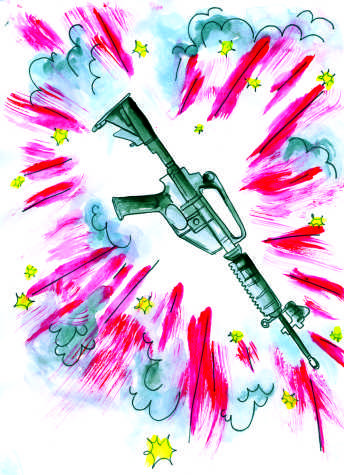 Nathan Fisher

February 21, 2013
Disclaimer: I am a HUGE "Die Hard" fan, and in my book, Bruce Willis is THE MAN.  Needless to say, for months I've been anticipating Valentine's Day, not for the sugar high or the "love is in the air" feeling, but for the premier of "A Good Day to Die Hard," the fifth installment of one of my favorite franchises. After a marathon...
Tags: 25 year, a good day to die hard, alan rickman, anniversery, bad guy, bruce willis, car, CIA, cop, die hard, disappointment, emotion, evil, feelings, Fisher, franchise, friends, fucker, Issue 5, jai courtney, john mcclane, moscow, mother, movie, Nathan, New York, pasco, retire, Review, Russia, theater, usa, villain, yippee-ki-yay
Nathan Fisher

October 9, 2011
Picture the movie "Hot Fuzz" turned dark and you get "The Guard," an offbeat, obscure Irish film seemingly missed by most major movie theaters. Comic timing and laugh-out-loud humor make this movie a worthy find. "The Guard" opens with Sergeant Boyle (Brendan Gleeson, best known for playing Mad-Eye...
Loading ...
Trinity University (Texas)

5

Feb 16 /