Andrew Schwartz, Feature Writer

December 10, 2015
Phishing attacks – fishing is an apt analogy, as the hackers essentially just throw lines out there, hoping people will bite and reveal their passwords – are common.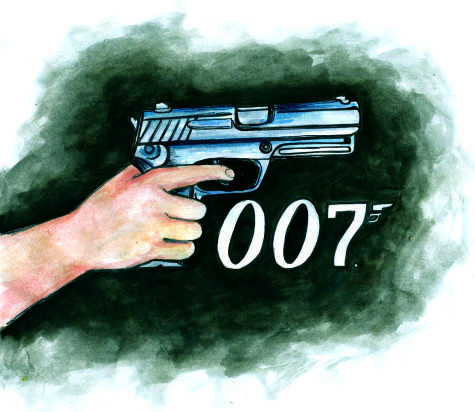 Nathan Fisher

November 15, 2012
This year marks the historic 50-year anniversary of the James Bond franchise (remember Sean Connery in the 1962 classic "Dr. No"?). Not surprisingly, I had no problem convincing six carloads of friends to attend the midnight premiere of "Skyfall," the 23rd Bond movie, starring Daniel Craig. And we were certainly not disappoint...
Tags: 50, agent, Alcohol, anniversary, aston, bardem, ben, bond, bond girl, british, comic, computer, craig, critic, daniel, dench, dr. no, emotionless, England, evil, Film, Fisher, gadget, Humor, Issue 11, james, javier, judy, m, martin, martini, mi6, movie, Nathan, q, quantum of solace, Review, sean connery, skyfall, SPORTS, spy, whishaw, Whitman
Loading ...
Trinity University (Texas)

5

Feb 16 /