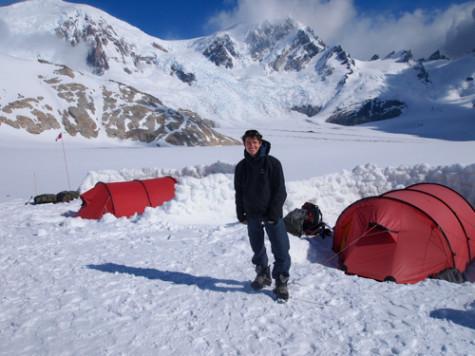 Serena Runyan

September 11, 2014
As soon as he graduated high school in Portland, Silas Morgan began backpacking almost every trail in the Columbia River Gorge with a friend for three months. That was only the beginning of a year packed with wine, backpacking and traveling before starting at Whitman this year. Morgan knew he wanted to t...
Tags: argentina, backpacking, Chile, first year, Gap Year, northwest, Outdoors, Patagonia, PCT, south america, traveling
Henry Gales

August 8, 2011
August 6, 2011 I'm sitting 980 meters above sea level, just below the summit of Mendoza's Cerro de la Gloria. Directly ahead lies the Cordillera de los Andes, and a fairly tranquil scene. The same however, cannot be said for the other side of the Andes. Due west-in Santiago, Chile, tensions run high...
Loading ...
Trinity University (Texas)

5

Feb 16 /