November 5, 2015
"Nothing will make sense to your American ears, and you will doubt everything that we do, but in the end you will understand," says Alejandro Gillik (Benicio del Toro) to Kate Macer (Emily Blunt) at the beginning of their mission. In "Sicario," the viewer follows Kate Macer across the border and ...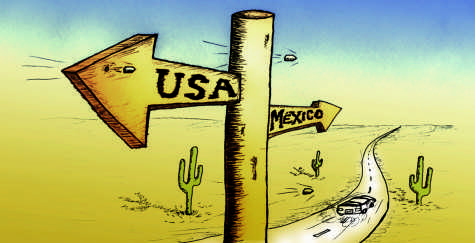 Nathan Fisher

January 24, 2013
After the break, I wanted to start off the new year with a bang. Arnold Schwarzenegger's return to the big screen as the sheriff in "The Last Stand" seemed like a good bet. Unfortunately, the Governator's comeback flick after a 10-year hiatus did not deliver the pop I had anticipated. "The Last Stand" is pr...
Tags: alexander, arnold, bannister, california, cartel, collecter, cortez, Drugs, FBI, Fisher, governator, gun, guzman, Issue 1, jackass, jaimie, john, johnny, knoxville, lapd, last, luis, Mexico, movie, narcotics, Nathan, owens, police, ray, Review, schwarzenegger, sheriff, stand, terminator, the last stand, theater
Loading ...
SPORTS SCORES
Wednesday, September 25

Whitman College 3 - Whitworth 2

Wednesday, September 25

Whitman College 0 - Whitworth 3

Sunday, September 22

Whitman College 5 - Linfield 0

Saturday, February 16

Whitman College 96 - PLU 78

Saturday, February 16

Whitman College 73 - PLU 62

Saturday, February 16

Whitman College 4 - Trinity University (Texas) 5

Saturday, February 16

Whitman College 1 - Boise State University 6

Saturday, October 6

Whitman College 1 - Linfield 3

Saturday, October 6

Whitman College 2 - 1

Sunday, April 16

Whitman College 8 - Pacific University 1

Saturday, April 15

Whitman College 1 - Linfield 4

Saturday, April 15

Whitman College 15 - Linfield 5