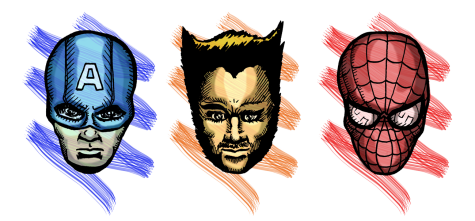 Nathan Fisher

April 1, 2014
After a (hopefully) adventurous spring break, it will be prime time to buckle down as spring semester ends and finals loom.  This means the books really need to be cracked open, but those still in denial and in need for continued procrastination will welcome the spring crop of movies Hollywood is offering...
Tags: a million ways to die in the west, amanda seyfried, amazing spiderman 2, asa mease, blockbuster, breaking bad, bryan cranston, captain america, Charlize Theron, chris cooper, Circuit, circuit 10, Comedy, days of future past, fantasy, Fisher, fist class, godzilla, hollywood, Humor, ian ckellen, illustration, jaime foxx, Liam Neeson, magneto, monsters, Nathan, neighbors, neil patrick harris, pacific rim, patrick stewart, paul giamatti, peter parker, pineapple express, professor, reboot, Review, rose byrne, sarah silverman, seth mcfarlane, seth rogen, spiderman, spring break, steroids, super hero, superbad, ted, this is the end, villains, Walla Walla, winter soldier, xavier, xmen, zac effrom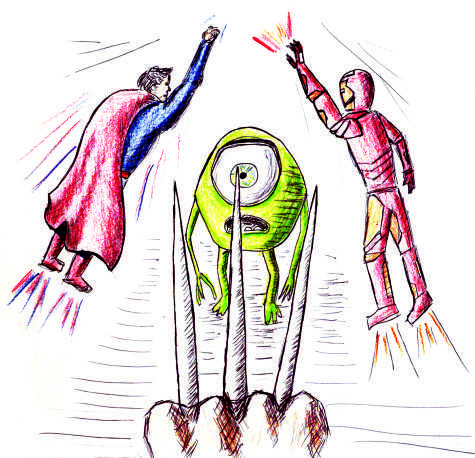 Nathan Fisher

May 2, 2013
Sun's out, shorts on, jacket ditched, finals looming and summer vacation with lots of time for movies is just around the corner. New releases coming out this summer thankfully seem interesting and filled with huge explosions and a few laughs. Here's a brief list of the movies that have caught my eye to ...
Tags: 3, 300, avengers, blockbuster, buffy, buffy the vampire slayer, chevy chase, cool, despicable me, despicable me 2, eclectic, elysium, Finals, firefly, Fisher, grown ups, hangover, hangover part 3, hollywood, hour, innovative, installment, internship, iron man, Issue 13, Jesse Eisenberg, joss whedon, juno, kick ass, little miss sunshine, lone ranger, man of steal, mark ruffalo, michael caine, mole, money, monsters inc, monsters university, morgan freeman, movie, much ado about nothing, Mystery, Nathan, now you see me, Play, prequel, reboot, retread, sequel, shakespeare, smurfs, spring break, star trek, Summer, sunshine, super man, theater, unoriginal, vacation, way way back, wolverine, woody harrelson, world war z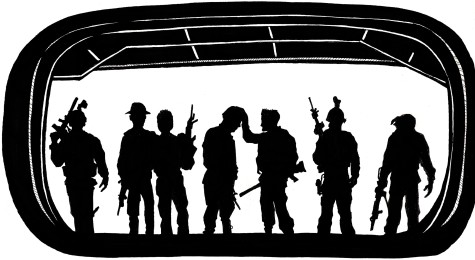 Nathan Fisher

March 11, 2012
Friday night I felt the call of Uncle Sam and saw "Act of Valor." Even though the movie had ONLY one thing going for it––the action. Man, was the execution flawless. The plot, or rather lack of plot, really does not matter in this movie . . . at all. As we have seen this year, the Navy SEAL team is the go-team gang...
Loading ...
Trinity University (Texas)

5

Feb 16 /