Adam Heymann

September 19, 2013
Music is one of those things that invoke feelings of youth and novelty to any listener regardless of a piece's numerical age. In 2013, numerous monumental albums are celebrating anniversaries, from Pink Floyd's The Dark Side of the Moon in 1973 all the way down the rock-and-roll spectrum with Minor Th...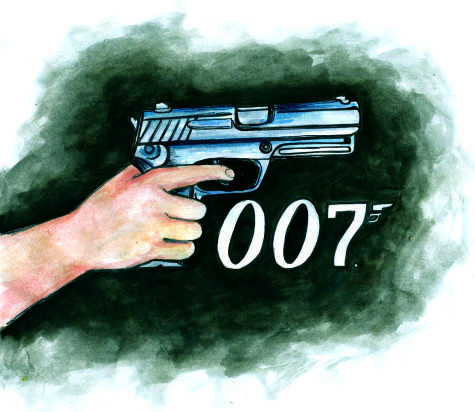 Nathan Fisher

November 15, 2012
This year marks the historic 50-year anniversary of the James Bond franchise (remember Sean Connery in the 1962 classic "Dr. No"?). Not surprisingly, I had no problem convincing six carloads of friends to attend the midnight premiere of "Skyfall," the 23rd Bond movie, starring Daniel Craig. And we were certainly not disappoint...
Tags: 50, agent, Alcohol, anniversary, aston, bardem, ben, bond, bond girl, british, comic, computer, craig, critic, daniel, dench, dr. no, emotionless, England, evil, Film, Fisher, gadget, Humor, Issue 11, james, javier, judy, m, martin, martini, mi6, movie, Nathan, q, quantum of solace, Review, sean connery, skyfall, SPORTS, spy, whishaw, Whitman
Loading ...
Trinity University (Texas)

5

Feb 16 /