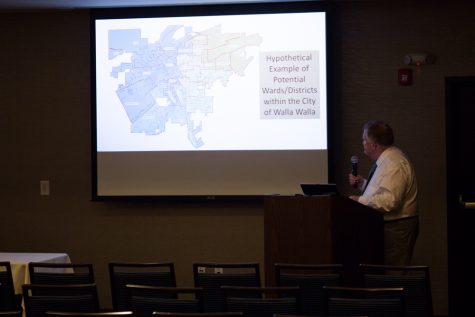 Kate Grumbles, News Editor

September 18, 2017
On Tuesday, Sept. 12, Walla Walla City Council and community members gathered to discuss changes to the council's electoral process. Walla Walla City Council is currently made up of seven members, including Walla Walla's Mayor, Allen Pomraning. The election process for the city council seats is termed "at...
Ellen Ivens-Duran, News Reporter

November 19, 2015
The rediscovery of a long-lost master plan for Walla Walla created by world-famous architects may mean big changes for downtown.
Lane Barton

February 27, 2014
The Pioneer Park Aviary, which has teemed with a wide variety of avian wildlife for years, may soon find its enclosures empty after Walla Walla City Council voted to close it two weeks ago. A motion to begin the planning phase of closing the aviary, which has been the subject of closure talks since ...