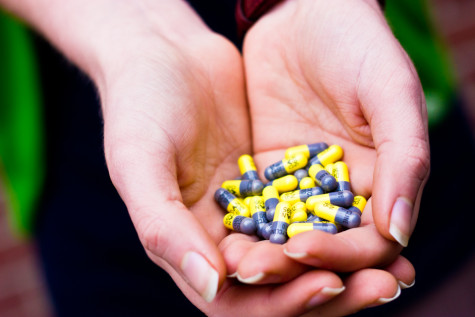 Shelly Le

February 23, 2012
Scholastic pressure at Whitman can be tremendous, especially as midterms approach and the end of the semester looms ahead. Some students turn to using Adderall without a prescription to help them manage their heavy workload. "I didn't feel compelled to take it, but I did have an all-nighter in front...
Tags: Academic Resource Center, Adderall, Alcohol, alcohol and drug use, ARC, Drug Use, Drugs, End of Semester, Finals, Issue 5, Juli Dunn, Midterms, National Public Radio, Non-Presciption, NPR, Oxycodone, perfection, Prescription abuse, Prescription drug abuse, Prescription Drugs, Ritalin, stress, study pressure, Study-enhancement, Vicodin, Whitman, Whitman Drug Use, Whitman students, Workload
Shelly Le

February 23, 2012
16 million Number of Americans age 12 and older who had taken a prescription pain reliever, tranquilizer, stimulant or sedative for nonmedical purposes at least once in 2009. 400 Percent increase in substance abuse treatment admissions for prescription pain relievers between 1998 and 2008. ...
Loading ...
Trinity University (Texas)

5

Feb 16 /